The Gibson ES-335 is one of the most celebrated guitars on earth. An icon of a guitar, it's logical that you want a piece of the action!
Hold up. Not got thousands of bucks to buy a guitar? Then you need to know the best Gibson ES-335 alternatives.
This article has got you covered. Whether you're budget conscious or want to go against the grain. Here you'll find all the ES-335 alternatives. Let's dive into the options. Spoiler alert— there are some incredible guitars!
The Best Gibson ES-335 Alteratives
---
Epiphone ES-335 Semi-Hollow– The Best Gibson ES-335 Alternative
A logical starting point. See, The Epiphone ES-335 is a budget Gibson. It's the perfect ES-335 alternative if you can't afford the real deal.
Let's start with a surprising fact, Epiphone is an older brand than Gibson. Established in 1873, they began as a fiddle manufacturer in Turkey and later moved to the USA.
In the 30s and 40s when archtop guitars were the rage, Epiphone was in direct competition with Gibson. So, to nullify the competition, Gibson acquired Epiphone in 1957.
Gibson positioned Epiphone as a budget brand. Offering Gibson designs at low prices. Epiphone remains the only manufacturer that can officially license Gibson designs today.
Since 1958, the ES-335, the world's first semi-hollow guitar, has taken the guitar world by storm. The ES-335 isn't going out of fashion soon.
The term semi-hollow relates to the center block. The center block is a solid piece of maple used to restrict feedback. A simple block of wood maintains the vibe but allows you to push the gain.
So, how has the ES-335 stood the test of time? For starters, they're super cool guitars. The likes of Chuck Berry and BB King were players of the more expensive Gibson. The image of these big-bodied guitars slung around the necks of legends is folklore.
The Epiphone version of the timeless Gibson ES-335 is close to the original. For a rock-and-roll, it'll drive, and for cleaner tones, it'll glow with a warmth like no other. The ES-335 is a resonant guitar with a vintage sensibility while the Alnico Classic PRO humbuckers offer versatility to your guitar sound.
The Epiphone ES-335 has the feel of a higher value guitar. Will Epiphone live up to a Gibson? Maybe not, the US-built Gibson will take some beating. But the Epiphone ES-335 shows that we need to treat Chinese-built guitars with respect. With a classic sound and ageless demeanor, if you're on a budget, this could be your number one guitar.
There isn't a vast array of finishes. But if you want an affordable close replication to the Gibson, the Epiphone ES-335 is your guitar.
Pros:
Playability of round C-profile neck
Versatile tone with warmth and body
2 x Epiphone Alnico Classic Pro humbuckers
Closest aesthetic replication to Gibson ES-335
Material list: Layered maple top, sides, and back with solid maple tone block. Mahogany neck, Indian laurel fingerboard.
Cons:
Only two finishes available
D'Angelico Premier Mini DC– Best Gibson ES-335 Alternative for the Money
D'Angelico is a brand that goes unnoticed. Pleading for your attention, we need to chat about these guitars. Because once you've tried the delights of the Premier Mini DC, you won't look back.
It looks every bit like a premium guitar. Factor in peak playability and a sound that even pro players can't deny. You'll wonder where D'Angelico has been all your life.
Some players find the ES-335 too bulky. Shame because you love the look, right? The Mini DC is the solution.
It's like the ES-335. The body has sleek curves and eye-catching f-holes akin to the famed Gibson. There's a solid center block for enhanced tone, sustain, and to keep feedback at bay. The double-cutaway has more angular horns but this isn't the standout difference. That'll be the dimensions.
The scaled-down body of the Mini DC allows for the joys of ES-335 style guitars to be universal. So, if slighter built, the reduced size laminated maple body is ideal for you.
In truth, the playability will thrill across the board. The C-profile maple neck and 14-inch radius fingerboard assure ease of movement. Whether it's complex leads or simple chording, it makes life easy so you can perform to your best.
Although not original US-built Seymour Duncan pickups. The humbucker design comes from these market leaders. All things considered, it has the composition of a top guitar. Vintage warmth and pronounced clarity, you can use this guitar across the genres. Subtle laid-back cleans or high octane rock tenacity, it'll meet demands.
Everything spoke of in this review points to a premium guitar. But the Mini DC earns the best for the money mantle with good reason. Priced under $1000, it's a triumph.
There are a few objections. The most notable cons are the plastic nut and the gigbag. See, a guitar this good deserves solid protection, the included gigbag might not offer this. Get it protected and you're ready. Gigging musicians take note, it might be time to convert to D'Angelico.
Pros:
Affordable quality
Playability of neck
Reduced body size for ease of use
Seymour Duncan Designed HB-102N Humbucker on the neck. Seymour Duncan Designed HB-101B Humbucker on the bridge.
Material list: Laminated maple body, laminated spruce top, maple neck, ovangkol fingerboard.
Cons:
Gigbag needs replacing with hardshell case
Grote Semi-Hollow Body – Best Cheap Gibson ES-335 Alternative
You won't get more budget than the Grote semi-hollow! How budget? What about under $200!?
Let's start by saying a semi-hollow body guitar at this price is rare. One that performs is even rarer. So Grote has devised the surprise package of the bunch.
Let's be honest from the outset, if you're expecting premium performance then it won't do that. But considering the price, it's a steal.
It's a nice-looking guitar that you'd guess retails for a lot more. The tonewoods aren't too bad either. The maple body has a density that'll deliver a bright and snappy tone. The larger body adds some weight.
It's made to a standard above the price bracket and the craftsmanship will appease. The paint job and binding are faultless while the crafting of the f-holes is pleasant. A sturdy neck that doesn't bow means there's a lot to like with low action to boot.
So who's this guitar for? It's obvious at this price range beginners can't overlook it. But this guitar has a lot to offer beyond taking baby steps.
Say you're a pro player wanting to create a custom shop Frankenstein of a guitar. The Grote semi-hollow gives you a solid foundation. Replace the tuning pegs, opt for some locking tuners to give you reliable tuning. Then throw in a new nut.
For snappy tones in jazz, blues, and country, the pickups will work a treat. They don't excel in high gain. But get some pickups to suit your desired sound and style of play. Then a once over from a guitar tech and bam—you've got a custom shop semi-hollow.
At the price range, it's unbelievable, it gives guitarists the chance to own a hollow body at a price unheard of. With some careful additions, it can grow into a monster. At its most primitive, out-of-the-box, it's a cool-looking guitar. Not forgetting the few extra dollars in your pocket.
Pros:
Affordability
Playability of low action
Jazz, blues, country snappy tones
Excellent build quality considering the price bracket
Material list: Maple top, body, back, and neck. Blackwood fretboard.
Cons:
PRS SE Hollowbody Standard – Best Gibson ES-335 Alternative Under $1,000
This PRS isn't your standard semi-hollow body. The timeless shape of the ES-335 is sought-after. But what if you feel the urge for something different? Something a little more modern and unique?
Far from traditional, PRS push boundaries with their designs. This guitar is no different, it'll appeal to the more left-field guitarist. PRS guitarists are loyal to their brand and with good reason. Let's look at the PRS SE Hollowbody Standard, and why it's the best priced under $1,000.
It's built like no other. Most attempts to replicate the ES-335 design go straight off the original blueprint. A center block running from top to bottom is the norm. Not a brand to follow the trend, the SE Hollowbody has a block anchoring the bridge.
So, what does this mean? Well, you have a hollow body resonance but with the crisp sustain of a semi-hollow. Far from the traditional ES-335 shape, tones flow from an iconic PRS, thin profile instrument.
If solid bodies are your thing and you're not ready to transition to a colossal instrument,this guitar feels and plays like a solid body. But—with the tonal characteristics of hollow and semi-hollow guitars.
This is a PRS guitar, so you can expect a level of playability. The Wide Fat set neck is the product of meticulous care in design and the subject of years of prototyping and refining. A design that was born in the 70s and 80s when Paul Reed Smith created guitars for none other than Carlos Santana. Today, it's refined to brilliance.
The premium ebony fingerboard is as smooth as butter. When you think of semi-hollow guitars, it might have you thinking of swampy blues riffs. This guitar will handle high voltage fast playing. And its pickups will handle anything you throw at it. From jazz to rock, it has you covered.
PRS locking tuners would've been a pleasant addition. Perhaps this is being greedy. The PRS designed tuners are sufficient but the locking tuners would've been the icing on the cake.
So with the iconic bird inlays, it looks like a PRS and plays like one too. It's a premium guitar for players across the genres and a trophy celebrating all things great about PRS.
Pros:
Iconic PRS detailing (bird inlays)
Playability like a solid-body guitar
Crossbreed tone of hollow and semi-hollow body
Harmonic character of 2 x PRS 58/15 "S" Humbucker
Material list: 3-ply laminated mahogany top, mahogany body, and neck, ebony fingerboard.
Cons:
Heritage Standard H-535 – Best Premium Gibson ES-335 Alternative
It's time to cast eyes over the premium pick. The Heritage Standard H-535 is in direct competition with the Gibson ES-335. It isn't a poor imitation but more like a rival challenging Gibson for the top spot.
This brand has a fascinating history, the clue in the Heritage name. It's the late 1800s and Orville Gibson, yes THE Gibson arrives in Kalamazoo, MI. From humble beginnings designing mandolins, his company grew into a worldwide instrument superpower. Between 1917 to 1984, at 225 Parsons Street, some of the world's best instruments were born.
In 1985, the Gibson factory would head to Nashville. Some employees didn't fancy the move, so they stayed behind. In doing so, they started Heritage Guitars on the site of the famed Gibson factory.
Inspect the back of the headstock of the H-535. You'll see etched into the wood. Made in Kalamazoo, MI, USA. This guitar is a product of that very 225 Parsons Street factory.
So, you'll own a guitar that embodies all the dominant characteristics of Gibson. This guitar is as American as apple pie. Why is the US build significant? The Heritage H-535 has craftsmanship that's difficult to beat.
With a premium guitar, comes an inflated price. But the H-535 warrants the price tag. Original Gibson machinery will be part of the process. Then, skilled luthiers are handcrafting details with a lot of love, care, and attention.
Aged with precision, the woods offer tonal qualities that belong on a hit record. The superior sound blooms through high-end Seymour Duncan '59 humbuckers.
Offering an improved audible difference to cheaper models, the succulent warm-bodied delivery of the H-535 is as premium as it gets. The H-535 is one of Americans' finest guitars. At the price, chances are it'll be too expensive for most. But that doesn't mean we can't have a wistful glance of admiration at this special guitar.
Pros:
Comfort and smooth playability
Resonant and versatile prime tones
2 x Seymour Duncan '59 humbuckers
American craftsmanship with premium components
Material list: Laminated curly maple top, body with nitrocellulose lacquer finish. Genuine mahogany neck and rosewood fingerboard.
Cons:
Ibanez Artcore AS53 – Best for Beginners
Priced under $300 the Ibanez Artcore AS53 is an ideal pick for any guitarist on a budget. But does this guitar offer more than a beginner choice?
Every guitarist will bask in the playability of the AS53. The out-of-the-box low action is a feature both beginners and advanced players demand. So, whether you're learning the ropes or riffing like a pro—the setup makes playing easy.
Ibanez juxtaposes the matte body with a satin neck. The satin finish is smooth so your hand will slide with ease. Even when things get heated, the neck doesn't stick. You'll glide over the frets without issue with peak comfort. The fret finishes could be mistaken for a US-made model. Yes! It's that good and your limitless playing will prove it!
The tonewoods aren't pricey mahogany, but they've been clever with their choices. Instead of opting for peak tonewoods of bad stock or with a rushed maturing process. They've opted for an affordable, less known wood. This has allowed Ibanez to get the best stock of wood with excellent treatment. All the ingredients for a great sound.
The wood selections come to the fore when you play the AS53 unplugged. For beginners, this means you can delay the purchase of an amp for now. Sure, it won't be the loudest guitar unplugged, but it'll work a treat as you go through your apprenticeship.
The pickups on the guitar have medium output, making them versatile enough to handle low to mid gain tones. They're not the best pickups in the world, but they're clear and not muddy which cheap pickups can suffer from
So, onto the hardware. The bridge and the tailpiece solid. Perhaps the penny pinching comes from the tuners. They are good enough to keep their tune but don't function the best with cracks and stiffness. If you're relying on them for gigs, change them for a more reliable set.
Simple in design the AS58 does everything you want from a guitar. There's a reason this guitar has earned the nickname 'Epiphone Killer'. It does the semi-hollow guitar so well it's competing with more expensive brands. For playability, beginners will take to it, but the joys extend much further.
Pros:
Affordability
Warm hollowbody tone
Compact manageable undersized body
Playability of satin finish neck and fretwork
Material list: Sapele top and body, nyatoh neck, and walnut fingerboard.
Cons:
– Best for Gibson ES-335 Alternative Intermediate Players
You're flying! You've got the chords locked down and you no longer consider yourself a beginner. Is it time? Are you ready to step out under the lights and perform at a gig? If you have one eye on the stage, the Gretsch G2622 meets the demands of a performing musician.
With its large body, the G2622 is not a guitar for a beginner. That's not to say it suffers from bad playability. The contoured shape of the large body is a comfy fit against your physique. It has a well-made u-shaped neck that's comfortable to touch.
Airy, atmospheric sounds drift from the wide-open f-holes and compliment the snap of the maple body. Made by Broad'Tron, the humbucker pickups produce clarity and amp up the all-encompassed beautiful tone.
With a three-way switch, master volume, master tone, and individual controls for each pickup, you can blend the humbuckers to suit. How you interpret this guitar is up to you.
So how does it look? It's a special-looking guitar. Curvaceous, with vintage resemblance, you'll be in awe. The binding looks aged to give it that retro mystique. The pearloid block inlays are prominent and catch the eye. The V stop tailpiece looks like it belongs on a 50s Chevrolet. Available in four finishes you'll find one to suit your style.
The moment you've been waiting for—how much will it set you back? Well, it's a bargain. Coming in at under $500 it offers serious bang for the buck.
But before you jump in the van and hit the road. Let's mention that there's no case included. So factor this into your budget.
Pros:
Affordability and value
Snappy and atmospheric tone
2 x Broad'Tron BT-2S Humbucker
Tonal versatility even handling high gain
Material list: Laminated maple body, nato neck, laurel fingerboard.
Cons:
Ibanez AM73B– Best Gibson ES-335 Alternative for Small hands
The Ibanez AM73B has the tonal qualities of a semi-hollow guitar but in a manageable package. The bout and depth of the body are petite compared to a typical ES-335.
So, for players of a smaller build playability increases. Also, for frenzied stage performance, the AM73B won't restrict allowing you to perform.
Everything about the AM73B points towards playability. Lightweight, it won't cause shoulder strain when playing for prolonged periods. The out of the box action is on point with constant fret edges to allow free playing runs.
Ibanez is gaining a reputation for neck performance. Fitted with the set-in Artcore neck, tones transfer between the body and neck better than a bolt-on. This might not be for everyone. If you want snappy sounds, there'll be better options. The AM73B offers fuller, long-sustaining resonance because of the set-in neck.
The Artcore neck is flat, wide, and thin with a very nice feel. The frets are larger, allowing you to bend and scoop. But the shallow depth doesn't restrict small hands. It's a delicate balance for players tired of having to circumnavigate difficult necks.
Capturing the full and sustained tones are two stock pickups. They're not the best in the world, but for stock pickups, they perform above what you'd expect. Each with an individual volume and tone, variation is achievable. Although a minor detail, the dials on the AM73B are excellent. With a rubber outer, they're easy to grip and responsive to the smallest change.
So, if playability is on the top of your wishlist. The AM73B will meet your demands. Smaller hands can navigate the body and neck dimensions.
Pros:
Affordability
Lightweight for stage performance
Playability of thin neck and large frets
Exposed ACH1-S pickup on the neck pickup, ACH2-S on the bridge.
Material list: Linden top, back, and sides, nyatoh neck, and bound laurel fingerboard.
Cons:
Plastic nut
No case included
Epiphone ES-339 P90 PRO – Best Gibson ES-335 Alternative with P-90 Pickups
The Epiphone ES-339 P-90 PRO carries on the tradition of the classic ES-335 but with a modern twist. An unmistakable ES warmth in tone but with a smaller body, it's a crossover. If you're uncomfortable with jazz box-style guitars, this Epiphone is the compromise.
Fitted with P90 pickups, you'll have a wide range of tones at your fingertips. So what are P90 pickups?
Introduced on Gibsons in the 50s, P90s are pickups that offer distinct qualities to the norm. Rich low-end, husky midrange, and pronounced highs, they're versatile.
P90s popularity declined in the 60s. This is until prominence in the 70s punk scene confirmed the revival. With bands like The Clash favoring P90s, they've earned their place alongside single coils and humbuckers. The punk grit is one example of the tonal variety achievable.
These soapbar P90s recreate the originals found on the 50s Les Paul well. For the twang of country, the warmth of jazz, and grit of rock-and-roll, they'll do it all. If you like to crank it 10, they'll handle gain and drive. Voiced for both rhythm and lead, the ES-339 P-90 PRO will give you the best of both worlds.
This is an Epiphone, so you can expect a certain standard of construction. This is a brand pioneering the way musicians view Chinese-built guitars. The tonewoods are sturdy and the laminated body demonstrates durability. Featuring a solid center block like the original ES designs, the legacy lives on.
The SlimTaper D-shaped neck is comfy on the palm. Some reports suggest fret edges can be sharp. This seems to be a common problem with the ES-339. It shouldn't deter you from this fantastic guitar. If you encounter this issue, a guitar tech can fix it in no time.
Epiphone's guaranteed electronics offer comfort and confidence in the guitar. Each pickup has a volume and tone dial. The dials have smooth usage and are pleasing to the eye. The black tophats dials with metal inserts serve as a road map as you explore the tones at your disposal.
All metal heavy-duty output jack will give you worry-free use for recording and live. Electronics are one less thing to concern yourself with.
The Epiphone ES-339 P90 PRO is a cool instrument with alluring aesthetics. For the intermediate player, the smaller body offers playability. But the qualities of this guitar extend to the professional.
The tonal variation of the P90s means you have options. While it won't fall in the category of a premium guitar, the price reflects this. The Epiphone ES-339 P90 PRO is screaming for you to pick up and push your creative boundaries.
Pros:
Affordability
2 x versatile P90 pickups
Playability of SlimTaper D-profile neck
Manageable scaled-down ES-335 style body
Material list: Maple top and body, mahogany neck, pao ferro fingerboard.
Cons:
Ibanez Artcore AS7312 – Best 12-String Gibson ES-335 Alternative
It's the perfect couple! A semi-hollow body with 12-strings.
Would 'Ticket to Ride' by The Beatles transfix listeners without the chime of the intro riff? Would The Byrds 'Eight Miles High' have the psychedelic charm played on a 6-string?
So, the Ibanez Artcore AS7312 is an affordable 12-string to add to your armory. Don't be off-put by prices of 12-string royalty like the Rickenbacker. Before you try to octave guitar parts with capos and complex mathematics. Consider the AS7312, it won't break the bank.
Offering a tone that's universal across the genres. It has the irreplaceable chime of a 12-string delivered through two humbuckers. Chords and riffs will shine with a unique and unmistakable sound.
A frequent issue with 12-strings is playability. High action renders a 12-string difficult to play. It seems this is something Ibanez is aware of. The action is sweet, and paired strings are close. It's easy to play, if you're new to 12 strings, it'll take no time to get up to speed.
Smaller hands can handle the Artcore neck with comfort. Bigger hands may find it more complex. A quick fix can cater to your needs. By changing the nut you can widen the strings. The fretboard has enough room for further string separation.
The AS7312 is cheap enough to buy as a studio accessory. This is the perfect guitar to explore new territories in your music and when experimentation calls—it plays and sounds like a dream.
Pros:
Value for money
2 x Classic Elite (H) neck pickups
Playability of AS Artcore-12 set-in neck
Classic 12-string tone with rich highs and bold lows
Material list: Linden top, back and sides, nyatoh neck, and bound walnut fingerboard.
Cons:
Bigger hands may need a new nut to broaden the 10.4mm string width.
What Makes the Gibson ES-335 So Great?
Born in 1958, the Gibson ES-335 is the world's first semi-hollowbody guitar. Designed as a solution to feedback, the ES-335 has stood the test of time. Beautiful aesthetics is one reason behind its staying power. It's an icon and sometimes considered the best for sound and playability. Recognized as one of the most versatile guitars, its characteristics excels across genres.
How to Choose The Best Gibson ES-335 Alternative – Buyer's Guide
---
Materials & Build Quality
As your budget increases, build quality will improve. There's plenty of factors that contribute to cost and thus build quality. These include:
A well-trained workforce with high skill levels.
Increased time allocated to craft each instrument. Cheaper guitar manufacturers will rush the process keeping costs down.
Handcrafting is commonplace on premium instruments. Cheaper ones will be stock off a production line.
Use of the best quality woods and drying techniques.
Premium manufacturers have a higher company budget designated for quality control.
All the above factors determine the build quality and they reflect this in the price. To be realistic, not all can afford premium guitars. Budget guitars won't rival the build quality of models priced in the thousands, but they can be great.
How do you get the best build quality and materials on a low budget? It's as simple as following this guide. There's a lot of research done to fish out these guitars. All will have a build quality and materials worthy of, or beyond their price bracket.
Pickups
Now, this can daunt a newcomer. It's easy to get information overload. Lost in a world of magnets and wiring, how do you choose pickups?. So, let's break it into simple terms. Here are the three main types and what they're best used for.
Single coils – Offering punch and cutting detail. With glassy nuances, single-coils are ideal in genres like country, blues, and classic rock. If a killer clean tone is what you desire, look no further. For more driven tones look below.
Humbuckers – These are much higher output than single coils. Designed to 'buck the hum' they can handle gain. So, if you want distortion and high gain here's your pickups. Hard rock and metal will sound at home through a humbucker. But they clean up too!
P90s – Consider the P90 a mix of both the above. They're versatile across genres and responsive to playing levels. With a gritty and pronounced midrange, they make chording sound full and solos cut. An all-rounder with vintage vibes.
This is a general guide. Consider it a starting point to help decision-making. Another aspect to contemplate is manufacturers. Cheaper guitars can have stock pickups. Some sound great, but if you want an upgrade, install fresh pickups. Some leading pickup manufacturers include:
Seymour Duncan
Gibson
Fender
Bare Knuckle
EMG
Playability
Playability is all about comfort. What's comfortable is down to preference.
Most guitars inspired by the ES-335 will have a similar body shape. But, dimensions vary. If you have a smaller frame, a scaled-down version will be more manageable.
The biggest factor in playability is the neck. Here are some things to consider:
Neck profile – This relates to the shape it's carved on the back. U, V, D, and C are the most common neck profiles. It's a matter of finding which one feels best on your palm.
Fret size – Smaller frets are ideal for chording and rhythm. Larger frets allow room for big bends and lead techniques.
Neck finish – The two main types of finish are satin and gloss. Both have advantages and every guitarist will be different in their preferred finish.
Then there are aspects like action. A low action means the strings are closer to the fingerboard. This means there's less pressure needed to form chords and pull at the strings. You can improve action in various ways. A guitar tech can help you with this.
Tuners are also something to consider. It won't be playable if it doesn't keep its tune. Locking tuners are a good antidote to unstable tuning.
This outlines some contributing factors. The truth is if it feels right then measurements don't matter.
What about in the worst-case scenario, and you don't like the feel of a guitar? If you've bought from a top site, they have good return policies and allow you to return the guitar. Links on Guitar Advise go to reputable sellers like Sweetwater and Guitar Center.
Sound
There are good reasons behind the Gibson ES-335 standing the test of time. Beyond its enduring look, it sounds amazing!
While the cheap alternatives might not quite match up to the original, the basis will be the same. ES-335 like models have warmth and resonance. They are mellow but sing with authority.
Famed for its versatility the Gibson ES-335 has featured on some of the best tracks in history. From BB King to the Smiths, the sound that resonates from your ES-335 alternative is up to you.
Here's what many guitar sites won't tell you. Your guitar amp will be an enormous factor in sound. Of course, the guitar matters but take careful consideration with the amp. This will help sculpt your sound to the desired effect.
Price
Who wouldn't want a Gibson ES-335? Truth is, few can afford such a premium guitar. But money should not restrict creativity.
This article is your solution. Guitars on this list will give you the classic ES aesthetics and tonal nuances at an affordable price. So, have a budget, stick to it, and don't break the bank. Remember, if you can play 'Stairway to Heaven'… that's going to impress whatever the guitar.
Recap of the Best Gibson ES-335 Alternatives
Conclusion
So, what's the best Gibson ES-335 alternative? Well, that's down to you. There are plenty of options. It's not only the Epiphone that mimics the ES-335 with effectiveness. Some lesser-known brands deserve esteem too.
So whatever your budget, enjoy shopping for your new guitar. The ES-335 is an icon and these alternatives will resemble and perform to your needs.
Sours: https://guitaradvise.com/best-gibson-es-335-alternatives/
Review round-up: ES-335-style electric guitars
In 1958, Gibson debuted the ES-335, a semi-hollow electric guitar that soon became known as the Dot for its minimalist pearloid inlay.
It was the first thinline archtop to hit the mass market, a jazz box on a diet, and players couldn't get enough. Chuck Berry, BB King, Clapton... The list is long and distinguished. So it's little wonder that other manufacturers would take the ball and run with it.
These four semi-hollow electrics are no doubt inspired by, or at least share some of the character of the ES-335. Just don't expect an out-and-out Dot clone. Of course, the Epiphone Dot Deluxe has the pedigree, the Mickey Mouse ears, orange Gibson sticker in the f-hole, and can use the name. And, okay, the meticulously appointed Vintage VSA500 is maybe just close enough for comfort.
But still: Gretsch is doing something different with the G2622 Streamliner, riffing on its own storied history and taking it forward with an affordable yet authentic instrument; and in Ibanez's stately Artcore AS83 Expressionist you've got a semi-hollow electric that wishes we were still in the 1950s with its effortless jazz cool. After playing these four, you might just think you are already.
Epiphone Dot Deluxe
What's the difference between the Dot Deluxe and regular Dot?
Not a whole lot. The Dot Deluxe has a flame maple veneer body, as opposed to maple laminate, which adds a little bit of visual hot sauce to the ticket, but the electronics, scale, feel and tone are pretty much identical. Expect to pay about £40 more for the Deluxe, and bear in mind it is produced in limited numbers.
What are the pickups like?
There is an Epiphone Alnico Classic humbucker in the neck and an Alnico Classic Humbucker Plus in the bridge. Both are more vintage voiced than their hotter ceramic counterparts but the Alnico-V magnet in the Classic and Classic Plus packs a little more output than the PAF-style vintage pickups you might expect without overpowering the instrument.
Is there a lot of feedback?
That reputation was gained from early semi-acoustic instruments that were fully hollow-bodied. The ES-335's centre block of wood made it semi-hollow and tamed the feedback. At really high volumes, with gain maxed out, ES-335-style guitars might feed back, but it's not an issue here.
At a glance
Key features: Laminated maple body & top w/flame maple veneer, mahogany neck (set), 24.75" scale, 22 medium jumbo frets, pau ferro fingerboard, 1x Epiphone Alnico Classic Humbucker (neck), 1x Epiphone Alnico Classic Plus (bridge), 2x volume control, 2x tone, Grover Rotomatic machineheads, three-way pickup selector, LockTone Tune-O-Matic bridge & stopbar
Finish: Aquamarine (as reviewed), Blueburst
Ibanez AS83 Artcore Expressionist
This looks fancy...
We love the Steel Blue finish, the gold hardware and the classic custom-shop vibe of the acrylic block inlay on an ebony fretboard. But take a look at that bridge and tailpiece. The Quik Change III tailpiece is so tidy; it's an Ibanez design, manufactured by Gotoh, and it makes string changes a cinch. Bonus points for the tortoiseshell pickguard.
What is the neck like?
Fatter than Ibanez's more high-profile shred guitars, measuring 21mm at the first fret and 24mm at the ninth. It's by no means clubby, but it does feel a little more substantial. It's also made from nyatoh. It's not as luxurious as mahogany for a hardwood but can be worked easily for building guitar necks.
Those tone and volume pots look old-school.
They do. They're called Sure Grip III control knobs and are clear plastic with grooves so you don't slip when adjusting them. No, that's never happened to us, but it's a nice thought, and besides, these feel very much old-school and consistent with a guitar that feels as though it was born too late.
At a glance
Key features: maple top, back and sides, nyatoh and maple neck (set), 24.7" scale, 22 medium frets, ebony fingerboard, 2x Super 58 Humbuckers, 2x volume control, 2x tone, three-way pickup selector, ART-1 w/ Quik Change III tailpiece
Finish: Steel Blue
Gretsch G2622 Streamliner
This is so cheap for a Gretsch. What's the catch?
There is no catch, folks. Chalk it up as an economic miracle if you will, but this whole Streamliner series from Gretsch is designed to deliver genuine Gretsch feel and tone at low prices. And this is the real deal.
What is this centre block I've been reading about?
The G2622's body is built of laminated maple on the back and top, but running through the centre of the guitar, where the pickups are seated, lies a chambered block of spruce. This doesn't add too much weight to the guitar but it does help eliminate the feedback that, as we mentioned before with the Epiphone Dot Deluxe, can plague semi-hollow guitars at high volume and high gain.
Do I want to be playing this at high gain?
Well Gretsch entertains that option with its new Broad'Tron BT-2S humbuckers, which were introduced for the Streamliner series this year. They are a little thicker, with a bit more bass and less of that tight snap we'd expect from a Gretsch pickup. The G2622's voice is more ES-335 than Brian Setzer.
At a glance
Key features: laminated maple body with spruce centre block, nato thin-U neck (set), 24.75" scale, 22 medium- jumbo frets, laurel fingerboard, 2x Broad'Tron humbuckers, 1x master volume control, 2x volume control, 1x tone, three-way pickup selector, nickel Adjusto-Matic bridge with V stoptail
Finish: Walnut Stain (as reviewed), Phantom Metallic, Single Barrel Stain
Vintage VSA500
I don't have my contacts in. Is that a genuine ES-335?
Eh, no. But you'd be forgiven for the mistake. Vintage's VSA500 is far enough away in spec and design to be a flat-out copy of the Dot but it is explicitly inspired by it. This is what Vintage excels in. It identifies the quintessence of a classic guitar and builds something that provides a similar tone and feel without having to worry about Gibson or anyone else's legal teams getting in touch.
This is a Trevor Wilkinson design, isn't it?
Well spotted... Trevor's fingerprints are indeed all over this. Those snot-green beauties behind the headstock are a set of Wilkinson's Deluxe W4JJ tuners. His vintage-voiced humbuckers can be found in neck and bridge, and so too on the tidy tune-o-matic style bridge.
And the nut?
Well, even Trevor has a day off. This is a Graph Tech NuBone nut, a synthetic alternative that's related to Graph Tech's TUSQ material. It is tonally similar to the super-expensive vintage bone nuts, and more resonant than the cheaper plastic nuts that can dampen your tone.
At a glance
Key features: maple body, mahogany neck (set), 24.75" scale, 22 medium- jumbo frets, lignum rosa fingerboard, 2x Wilkinson WVC vintage-voiced humbuckers, 2 x volume control, 1x tone, three-way pickup selector, Wilkinson machineheads, Wilkinson tune-o-matic bridge w/ stop-bar tailpiece
Finish: Honey Burst (as reviewed), Cherry Red, Sunburst
Head to head
There's something reassuring about the feel of the ES-335. Maybe it's the shape, like throwing your arms around a lifebuoy.
Those early guitar designs are classics not just because famous players used them but because the design works with the human body. Here, the Epiphone Dot Deluxe sits kindly when seated and is lumbar-friendly when standing. The upper frets are right there, easily accessible. The Vintage VSA500, with its asymmetric offset shape, performs similarly, and has a nicely cut heel to access the top-end. Sonically, these two make an interesting comparison; both have vintage-voiced humbuckers and similar switching, tone and volume controls.
The Dot Deluxe comes out a little hotter, a little more aggressive when overdriven, while those Wilkinson pickups do a really neat line in chewy blues-rock tone. Roll back some of the tone on the neck and it's more soupy when overdriven, and woody jazz-precise in cleans.
The AS83 feels a little more confrontational; it's funny, George Benson likes his jazzboxes to make you work, and he, a long-time Ibanez endorsee, might see this appeal in the AS83. The neck is comfortable, but perhaps owing to a slightly dry ebony fretboard or maybe frets needing dressed, it feels a little scratchy. Some oil should help with that, though, and its tone is superlative.
The Super 58 humbuckers are capable of sparkly crunch, but that neck pickup with some of the treble rolled back is crying out for a Cm9 and a drummer who's good with brushes. It's a beautiful guitar.
As is the Gretsch. With its very brand-appropriate V-shaped stoptail, Walnut Stain, and teardrop pickguard in tortoiseshell, the G2622 is stunning. The new Broad'Tron pickups challenged our expectations in that the G2622 sounds very much like it's wired to rock, with the chambered spruce centre block integral to delivering high-volume crunch without the squawk of feedback.
Final verdict
There is only one Dot in this round-up and that's the Epiphone, so if you are chasing authenticity, that guitar, with its Gibson DNA, would be it.
It's also an excellent instrument, with quality hardware and electronics at an excellent price. The finish will divide opinion; given the choice, we'd love one in Cherry.
The Vintage VSA500 is a more sober alternative, and one we would endorse for its 'small-V' vintage tone. Don't be fooled by the name on the headstock; you hear this advice time and time again but only because it's true. The value Vintage presents and the quality of its instruments demand they should be taken seriously. Give a Classic Rock subscriber a VSA500 and a 1962 Marshall Bluesbreaker combo and you might never see them again.
The AS83 lacks the easy ride of its rivals but makes up for it with serious jazz tone and a finish that's so classy you'll be renting a tuxedo just to practise in your bedroom.
But if you don't mind foregoing anything above the 19th fret, then the G2622 would be the one. The vagaries of the Gretsch tone and volume controls offer huge potential for frequency exploration.
The rocking Broad'Tron humbuckers are a happy surprise. It might seem weird playing Led Zeppelin riffs on a Gretsch semi-hollow, but the G2622 has plenty more tone where that came from, with awesome rock 'n' roll and blues potential, genuine heritage kudos, and a persuasive ES-335 vibe at a frankly insane price.
Best for 335 die-hards: Epiphone Dot Deluxe
4.5 out of 5
Best for jazz: Ibanez AS83 Artcore Expressionist
4.5 out of 5
Best all-rounder: Gretsch G2622 Streamliner
5 out of 5
Best value: Vintage VSA500
4.5 out of 5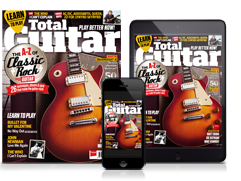 Stay up to date with the latest gear and tuition.
Subscribe and save today!
More Info
Sours: https://www.musicradar.com/news/review-round-up-es-335-style-electric-guitars
If the Fender Stratocaster is the most imitated guitar design in the world, the Gibson ES-335 arguably comes in second. Any time imitations arise, they beg to be compared to the original, a process that is sure to generate debate, mythology, passionate attacks and equally passionate defenses. A brief review of the comments section of our recent Strat For Any Budget article will confirm this. You would think that the 335 universe would be as straightforward as the Strat world, but the a deeper look reveals a wider market and bit more complexity.
Just as the Strat created a universal template for a versatile solid body guitar, the ES-335 did the same for semi-hollow guitars. First produced in 1958, the 335 was game-changing in taking the benefits of hollowbody construction (resonant, woody tone) and eliminating the drawbacks (vulnerability to feedback). Its success disrupted the market, pushing many companies to try their own semi-hollow designs. Gibson, for their part, recognized this and tried (unsuccessfully) at one point to copyright the two-dimensional outline of the ES-335. However, legal threats did little to stop competitors - and Gibson's own subsidiaries - from trying to get a slice of the 335 pie, from early '60s Univox imitations to the late '70s Ibanez Artist series to more recent tributes from Eastman and Heritage.
While the market for 335-style guitars is tiered, just as it is for Strats, the price gaps between the tiers are much wider. A genuine made-in-Memphis ES-335 is a lot less financially accessible than an American-made Stratocaster, on the order of $1600 versus $700 when looking at the most affordable used specimens. This is partly because semi-hollow electric guitars are harder to build well, but also because culture and sentimentality drive the price, warping the supply and demand curve past the point of mere utility and labor costs. People are willing to pay a lot for what they see as the real thing. This is where the conversation gets interesting.
Even the Gibson ES-335 Studio and the short-lived Gibson ES-333 (designed to be an affordable alternative) hover around the $1300 mark. For that reason, we only looked at humbucker-equipped semi-hollow guitars with dimensions and scale length approximating that of a current Gibson ES-335 that cost less than $1300 used or new. Read on to see what we picked, what makes each model unique, and which ones resonate with us the most.
$1600 - $2500 Price Range
---
Gibson ES-335: The Benchmark
Woody, resonant, mellow. The air inside the hollow wings might dampen the spank and snap you get from a solid guitar, but it's that exact quality that gave the 335 its own voice. The ES-335 seems to speak from somewhere lower in its body, somewhere further back in the throat, than earlier brightly-voiced Fenders. A good ES-335 specimen doesn't reflect sound from its surface, but seems to generate it inside the body. Some qualities hit you right away - the satisfying proportions and balance of the guitar, the pure intonation along the entire length of the fretboard - while others exist at the margins, like the range of tonal information you can get when plugged in from different pick attacks, bends and volume levels. Greatness exists at the margins, and this is where the Memphis models shine. The longer you play it and push its abilities, the more you get it.
Find a Gibson ES-335 on Reverb
Epiphone Dot: The Starting Point
Analogous to Fender's Squier Stratocasters, the Epiphone Dot is Gibson's own made-in-Asia model for those looking for an affordable 335. There aren't a lot 335 options in this price range, so Gibson kind of has this tier cornered. The quality it can produce at this price point with all its resources is impressive, so we're not complaining. If you just want to get a feel for a semi-hollow or want a versatile first guitar, this is a great place to start.
Find an Epiphone Dot on Reverb
---
Epiphone Sheraton II: Staff Pick
Expectations are a funny thing. You pick up the Sheraton II - which we think looks pretty darn sexy in black with a tortoiseshell pickguard - look at the price tag and think, "This is going to have no character, fall out of tune quickly and not be fun to play." Then you plug it in and play those first few notes. And you are totally wrong. About everything. It just makes you want to play every blues and jazz lick in your repertoire, happily singing along with a voice slightly brighter than a 335. This is likely because of its maple (rather than mahogany) neck. The pickups sound like slightly thicker single coils, with plenty of attack, which we reckon is a good thing. It may not have the subtlety or nuance of an ES-335, but make no mistake: the Epiphone Sheraton II is intended to be someone's main guitar, not as a beginner or a cheap guitar added to your arsenal just to have a semi-hollow on hand.
Find an Epiphone Sheraton II on Reverb
Reverend Manta Ray HB: The Outsider
Some people reading this might cry foul that we picked a guitar that doesn't look like a 335 and is made from korina rather than maple. Bear with us. Reverend consistently produces great guitars at an affordable price, and though they don't make a model that looks exactly like a 335, they do make a mean semi-hollow guitar. Rather than using laminate, Reverend carves the back and sides out of solid korina, leaving a center block from the same piece of wood. This means greater sustain and structural integrity. When paired with a maple top and dual humbuckers, this guitar screams. With sharp Johnny A double cutaways and an apostrophe soundhole, this is a semi-hollow for those that want to break from tradition and turn heads.
Find a Reverend Manta Ray on Reverb
---
Eastman T386: Modern Vintage
The Eastman T386 is probably the most traditional pick within this price range. Aside from Kent Armstrong humbuckers, this guitar follows the 335 template pretty faithfully: maple laminate body, rosewood fingerboard, same proportions and placement of controls, vintage tuners. Eastman produces some very respectable high-end guitars, especially in the jazz realm, and that institutional knowledge shows here. This is a quality semi-hollow for the traditionalist who doesn't want to crack $1000.
Find an Eastman T386 on Reverb
---
Ibanez Artcore AS93: Staff Pick
Sometimes it feels like Ibanez can't make a bad guitar. Similar to Fender, Ibanez manages to maintain strong quality control and precision throughout their line, from the $300 models all the way through the Tosin Abasi Signature. The AS93 has a brighter, more tactile feel than most semi-hollows, likely a product of the Super 58 Customs being wound for modern playing (read: higher gain). This may not be quite as mellow or nuanced as some of the other 335 alternatives, but it is nonetheless a dynamic and responsive instrument that could easily be someone's main axe.
Find an Ibanez AS93 on Reverb
---
Hagstrom Viking (Reissue): The Semi-Hollow Shredder
Like Ibanez AS93, the new Hagstrom Viking is not a nuanced, mellow blues or jazz box. Yes, it is semi-hollow and has funky vintage styling, but the it just feels like it wants to play rock when you're noodling around on it. The fingerboard is made from Hagstrom's own Resinator material, which feels exceptionally smooth and fast but ultimately still synthetic. This robs it of some of the warmth that a rosewood fingerboard gives a 335. It doesn't feel cheap, but it also doesn't feel organic and warm. This guitar has great value for the money, but don't expect a woody or complex tone.
Find a Hagstrom Viking on Reverb.
Orville ES-335: Is A Gibson By Any Other Name Still A Gibson?
Gibson partnered with a Japanese manufacturer and licensed out their designs under the name Orville to compete with the Japanese copycat manufacturers on their own turf. You can think of Orville in the same way people regard Fender Japan models. Legit, but not quite as desirable on the market as US-made specimens when it comes to collectibility. But you're not reading this because you're a collector. Let's be honest: these are rebadged Gibsons, built to the same specs and standards. However, those simply labeled Orville, instead of Orville By Gibson, had a cheaper polyurethane finish and Japan-sourced electronics. For players, we consider these a steal either way.
Find an Orville ES-335 on Reverb
---
Ibanez AS100: Staff Pick
I have to confess: I'm biased here because I bought one of these recently while preparing this article. I love these guitars, and I'm not the only one. John Scofield and Lee Ritenour were advocates of the Ibanez Artist Series guitars early on and still play them today. There's good reason: the Super 58 humbuckers (post-1980) sound fantastic, the craftsmanship is impeccable, and the thin neck feels amazing. They also featured some of the most gorgeous violin sunburst finishes, especially with the bird's eye maple specimens (birch was used prior to 1980), something that's rare on an ES-335. These are getting harder and harder to find these days, and the price is rising for the specimens you do see on the market. At some point Ibanez stopped trying to copy Gibson and succeeded in actually outdoing them in the late '70s and early '80s.
Find an Ibanez AS100 on Reverb
---
Yamaha SA-2000: Not For Beginners
We know, we know. Playing an instrument with Yamaha on the headstock makes you feel like you're back taking lessons playing a school-owned rental. But what if that Yamaha was a sweet vintage timepiece from the early '80s, when Japan was producing its best work? Similar to early Ibanez AS100 specimens, it featured a birch body and a violin sunburst or cherry finish. These are well-built, respectable replicas that continue to fly under the radar, making the likelihood of finding a great deal even better.
Find an Yamaha SA-2000 on Reverb
$1000 - $1300 Price Range
---
Greco SA-900: The Annie Oakley
Like a pesky rival who reminds you that anything you can do they can do better, Greco produced some incredibly well-made copies of Gibson models during the late '70s, some that collectors even regard as superior to the Gibsons of that era. The made-in-Japan '70s Greco SA-900 is not a tribute or an approximation. Right down to the crown inlay on the headstock and the font used, this is a true replica of an ES-335, complete with passable PAF-style humbuckers. Unlike some Japanese copies built with CNC machines, these were mostly made by hand in the Fuji Gen factory. While they approximated some popular Gibson finishes, we like the beautiful violin sunburst finish they used. We're being generous by including it in this price range. Demand for these has recently grown, and you'd be lucky to make a $1300 offer and have it accepted.
---
Heritage H-535: Staff Pick
In terms of bloodlines, this is a close as it gets. The Heritage H-535 not only takes its design from the 335, but it's actually built in the same factory with the same machines that Gibson used to build the originals. A beautiful pickguard with sweeping curves and Lollar Imperial humbuckers set this one apart. The smaller headstock might offend the aesthetic sense of some, but trust us: once it's in your hands, you'll forget all about that. This is another model that barely squeezes into the sub-$1300 price range, but it's possible if you find a competitively priced early '90s model.
Find a Heritage H-535 on Reverb
---
Gibson ES-333: The Donor
Realizing that really well-built, cheaper alternatives were taking away from ES-335 sales, Gibson decided to compete with the imitators head on. The Gibson ES-333 was made in the US as a stripped bare ES-335 with different humbuckers (exposed 490R and 498T in place of a covered Classic '57 pair), no pickguard, a thin satin finish, a silkscreened (instead of pearloid) logo and a plastic backplate to access electronics. It was only manufactured for three short years, from 2002 to 2005. The reason? It was taking away from ES-335 sales. Nonetheless, these are one of the most popular guitars to mod and 335-ize by swapping pickups and adding a pickguard.
Find a Gibson ES-333 on Reverb
---
D'Angelico EX-DC: Classy As…
The recently revived and refreshed D'Angelico decided to take on the 335 world with its own art deco design language. While the EX-DC may be the looker of the bunch, it's probably the least 335-esque. The body feels much larger (even though it isn't), and the Kent Armstrong pickups don't have quite the same effect as vintage PAF-style humbuckers. The neck takes some getting used to, but this is not a bad guitar. It actually offers some of the best value at this price point, with tons of versatility and style to pair with a quality build. We just don't see it as the axe to get if you're obsessed with vintage 335 looks and tone. It is its own beast. And that's precisely why we respect it.
Find a D'Angelico EX-DC on Reverb
---
comments powered by Sours: https://reverb.com/news/thirteen-335s-under-1300-dollars
The Best Inexpensive Gibson ES-335 Alternative?
.
Guitar cheap 335
.
Unboxing a Super Cheap \
.
Now discussing:
.
509
510
511
512
513