Oral Sex, Young People, and Gendered Narratives of Reciprocity
References
Armstrong E. A., England P., Fogarty A. C. K. Accounting for women's orgasm and sexual enjoyment in college hookups and relationships. American Sociological Review. 2012;77:435–462. doi: 10.1177/0003122412445802. [CrossRef] [Google Scholar]
Backstrom L., Armstrong E. A., Puentes J. Women's negotiation of cunnilingus in college hookups and relationships. Journal of Sex Research. 2012;49(1):1–12. doi: 10.1080/00224499.2011.585523. [PubMed] [CrossRef] [Google Scholar]
Bay-Cheng L. Y., Fava N. M. Young women's experiences and perceptions of cunnilingus during adolescence. Journal of Sex Research. 2011;48(6):531–542. doi: 10.1080/00224499.2010.535221. [PubMed] [CrossRef] [Google Scholar]
Braun V., Clarke V. Using thematic analysis in psychology. Qualitative Research in Psychology. 2006;3(2):77–101. doi: 10.1191/1478088706qp063oa. [CrossRef] [Google Scholar]
Braun V., Gavey N., McPhillips K. The "Fair Deal"? Unpacking accounts of reciprocity in heterosex. Sexualities. 2003;6(2):237–261. doi: 10.1177/1363460703006002005. [CrossRef] [Google Scholar]
Braun V., Kitzinger C. The perfectible vagina: Size matters. Culture, Health, and Sexuality. 2001;3(3):263–277. doi: 10.1080/13691050152484704. [CrossRef] [Google Scholar]
British Society for Paediatric & Adolescent Gynaecology . Labial reduction surgery on adolescents. London: RCOG; 2013. [Google Scholar]
Burns A., Futch V., Tolman D. "It's like doing homework": Academic achievement discourse in adolescent girls' fellatio narratives. Sexuality Research and Social Policy. 2011;8(3):239–251. doi: 10.1007/s13178-011-0062-1. [CrossRef] [Google Scholar]
Chambers W. C. Oral sex: Varied behaviors and perceptions in a college population. Journal of Sex Research. 2007;44(1):28–42. doi: 10.1207/jsr.2007.44.issue-1. [PubMed] [CrossRef] [Google Scholar]
Chandra A., Mosher W. D., Copen C., Sionean C. Sexual behavior, sexual attraction, and sexual identity in the United States: Data from the 2006–2008 National Survey of Family Growth. CDC National Health Statistics Reports; 2011. p. 36. [PubMed] [Google Scholar]
Curtis B., Hunt A. The fellatio "epidemic": Age relations and access to the erotic arts. Sexualities. 2007;10(1):5–28. doi: 10.1177/1363460707072950. [CrossRef] [Google Scholar]
Duncombe J., Marsden D. Whose orgasm is it anyway? "Sex work" in long-term heterosexual couple relationships. In: Weeks J., Holland J., editors. Sexual cultures: Communities, Values, and Intimacy. London, UK: Macmillan; 1996. pp. 220–238. [Google Scholar]
Fortenberry J. D., Schick V., Herbenick D., Sanders S. A., Dodge B., Reece M. Sexual behaviors and condom use at last vaginal intercourse: A national sample of adolescents ages 14–17 years. Journal of Sexual Medicine. 2010;7:305–314. doi: 10.1111/jsm.2010.7.issue-s5. [PubMed] [CrossRef] [Google Scholar]
Frith H. Labouring on orgasms: Embodiment, efficiency, entitlement, and obligations in heterosex. Culture, Health, and Sexuality. 2013;15(4):494–510. doi: 10.1080/13691058.2013.767940. [PubMed] [CrossRef] [Google Scholar]
Gill R. Postfeminist media culture: Elements of a sensibility. European Journal of Cultural Studies. 2007;10(2):147–166. doi: 10.1177/1367549407075898. [CrossRef] [Google Scholar]
Gill R. Empowerment/sexism: Figuring female sexual agency in contemporary advertising. Feminism and Psychology. 2008;18(1):35–60. doi: 10.1177/0959353507084950. [CrossRef] [Google Scholar]
Hochschild A. The second shift. New York, NY: Viking Penguin; 1989. [Google Scholar]
Hunt A., Curtis B. A genealogy of the genital kiss: Oral sex in the twentieth century. Canadian Journal of Human Sexuality. 2006;15(2):59–84.[Google Scholar]
Kristeva J. Powers of horror: An essay on abjection. New York, NY: Columbia University Press; 1982. [Google Scholar]
Lewis R., Marston C., Wellings K. Bases, stages and 'working your way up': young people's talk about non-coital sexual practices and 'normal' sexual trajectories. Sociological Research Online. 2013;18:1.[Google Scholar]
Liao L., Michala L., Creighton S. M. Labial surgery for well women: A review of the literature. BJOG: An International Journal of Obstetrics and Gynaecology. 2010;117(1):20–25. doi: 10.1111/j.1471-0528.2009.02426.x. [PubMed] [CrossRef] [Google Scholar]
Maxwell C., Aggleton P. Bodies and agentic practice in young women's sexual and intimate relationships. Sociology. 2012;46(2):306–321. doi: 10.1177/0038038511419192. [CrossRef] [Google Scholar]
Mercer C., Tanton C., Prah P., Erens B., Sonnenberg P., Clifton S., Johnson A. Changes in sexual attitudes and lifestyles through the lifecourse and trends over time: Findings from the British National Surveys of Sexual Attitudes and Lifestyles (Natsal) The Lancet. 2013;382(9907):1845–55.[PMC free article] [PubMed] [Google Scholar]
Nettleton S. Protecting a vulnerable margin: Towards an analysis of how the mouth came to be separated from the body. Sociology of Health and Illness. 1988;10(2):156–169. doi: 10.1111/1467-9566.ep11339934. [CrossRef] [Google Scholar]
Potts A. The science/fiction of sex: Feminist deconstruction and the vocabularies of heterosex. Hove, UK: Routledge; 2002. [Google Scholar]
Richters J., de Visser R. O., Rissel C. E., Smith A. M. A. Sexual practices at last heterosexual encounter and occurrence of orgasm in a national survey. Journal of Sex Research. 2006;43:217–226. doi: 10.1080/00224490609552320. [PubMed] [CrossRef] [Google Scholar]
Ringrose J., Harvey L. Boobs, back-off, six packs, and bits: Mediated body parts, gendered reward, and sexual shame in teens' sexting images. Continuum: Journal of Media and Cultural Studies. 2015;29(2):205–217. doi: 10.1080/10304312.2015.1022952. [CrossRef] [Google Scholar]
Ringrose J., Harvey L., Gill R., Livingstone S. Teen girls, sexual double standards, and "sexting": Exploring gendered value and sexual morality in the visual economy of teens' image exchange. Feminist Theory. 2013;14(3):305–323. doi: 10.1177/1464700113499853. [CrossRef] [Google Scholar]
Roberts C., Kippax S., Spongberg M., Crawford J. "Going down": Oral sex, imaginary bodies, and HIV. Body and Society. 1996;2(3):107–124. doi: 10.1177/1357034X96002003006. [CrossRef] [Google Scholar]
Shaw C., Brady L., Davey C. Guidelines for research with children and young people. London, UK: National Children's Bureau; 2011. [Google Scholar]
Stone N., Hatherall B., Ingham R., McEachran J. Oral sex and condom use among young people in the United Kingdom. Perspectives on Sexual and Reproductive Health. 2006;38(1):6–12. doi: 10.1363/3800606. [PubMed] [CrossRef] [Google Scholar]
Thorogood N. Mouthrules and the construction of sexual identities. Sexualities. 2000;3(2):165–182. doi: 10.1177/136346000003002004. [CrossRef] [Google Scholar]
Vannier S., O'Sullivan L. Who gives and who gets: Why, when, and with whom young people engage in oral sex. Journal of Youth and Adolescence. 2012;41(5):572–582. doi: 10.1007/s10964-012-9745-z. [PubMed] [CrossRef] [Google Scholar]
Sours: https://www.ncbi.nlm.nih.gov/pmc/articles/PMC4960515/
Girls' guide to what a 'normal' vulva looks like
Teenage girls are being directed to a new online reference tool that helps them check if their vulva looks normal.
Available on the sexual health charity Brook website, the resource gives visual examples and advice on how female genitals change in puberty.
The health experts who designed it say they hope it will give body confidence and discourage girls from wanting "designer vagina" cosmetic surgery.
These operations should not be performed on girls under the age of 18.
Most cosmetic vulval surgery - labiaplasty to reshape or shorten the vaginal lips or labia - is performed by private medical practitioners and can cost thousands of pounds.
Occasionally, an operation may be carried out on the NHS if the vaginal lips are abnormal or are causing the woman distress or harming her health.
GPs are not meant to refer girls for surgery for cosmetic reasons alone.
According to NHS figures, in 2015-16, more than 200 girls under 18 had labiaplasty and more than 150 of the girls were under 15.
Ms Louise Williams, clinical nurse specialist at University College Hospital and co-lead of the project, said: "This educational resource will help young people to understand their vulva and how it develops during puberty, particularly if they are worried about how they look or feel.
"We hope it will reassure young people that vulvas come in a variety of shapes and sizes, and if they need advice and support, they can know where to go."
Dr Naomi Crouch, from the Royal College of Obstetricians and Gynaecologists and the British Society for Paediatric and Adolescent Gynaecology which was also involved in the project, said: "There is absolutely no scientific evidence to support the practice of labiaplasty and the risk of harm is significant, particularly for teenagers who are still in stages of development both physically and psychologically.
"We hope this resource will provide information for girls and young women that their vulva is unique and will change throughout their life, and that this is entirely normal and healthy."
Designer vagina - what can go wrong
A labiaplasty can occasionally result in:
bleeding
infection
scarring of tissue
reduced sensitivity of the genitals
Any type of operation also carries a small risk of:
developing a blood clot in a vein
a bad reaction to the anaesthetic
More on this story
Around the BBC
Related Internet Links
The BBC is not responsible for the content of external sites.
Sours: https://www.bbc.com/news/health-43373807
Kate's breasts, Pussy Riot, virginity tests and our attitude on women's bodies
Story highlights
Author Naomi Wolf says recent controversies reveal biased views toward women's bodies
The Pussy Riot trial and Arab Spring protests showed women stripped of autonomy
Women's bodies are battlegrounds used to wage culture wars, Wolf says
It's scandalous when women take ownership of their own bodies, Wolf contends
It seems as if we are in a time of unprecedented struggle over the meaning of women's bodies and sexuality. Controversy is swirling about an American University professor who breast-fed a baby in class; topless photos of Kate Middleton have been released; and a Time magazine cover showing a mother breast-feeding her toddler sparked even more tittering in May.
It is not just the breast that is contested: Pussy Riot, the punk band, was sentenced to two years in a Russian prison after a staged performance in which they did high kicks that showed too much of their bodies. They tried, from prison, to explain "what pussy meant" and "what riot meant."
Michigan representative Lisa Brown got into hot water -- and fought back -- for using the words 'my vagina' in the Michigan statehouse. Michigan women supported her by standing in front of the statehouse with a giant "V" symbol and spelling out the words 'VAGINA' in pink letters.
Young women in Tahrir Square protesting in the Arab Spring were punished by imprisonment -- and vaginal exams by armed strangers for "virginity tests." This is not so surprising when you understand the delicate brain-vagina connection that my new book documents -- female sexuality around the world is targeted because through traumatizing the vagina, you can intimidate women on multiple other levels.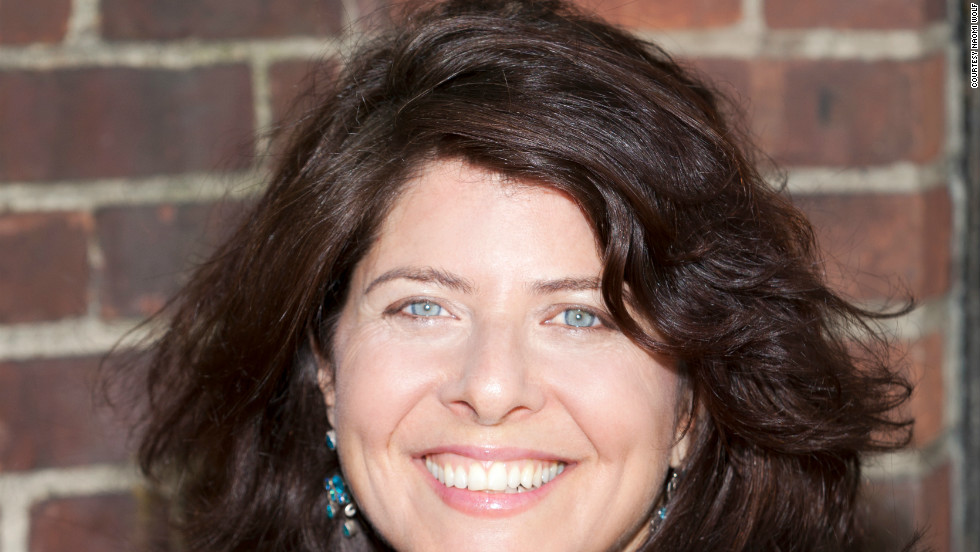 We are at an important crossroads in which it is becoming clearer to women around the world that, as one feminist artist put it, "your body is a battleground."
In a hypersexualized culture, in which porn is available 24-7, it is not female nudity -- or discussion about vaginas or breasts or "pussy riots" -- that is scandalous. Indeed, the female body has never been so commodified before, and female sexuality has never been so readily consumable in sanitized, corporatized formats such as pornography.
Rather, what is still scandalous to our culture is when women take ownership of their own bodies. Staging a strip performance is not disruptive to social order in Moscow, but three punk poets using their sexuality to make a satirical comment about Russian leader Vladimir Putin is destabilizing and must be punished.
Legislating the most intimate aspects of women's reproductive lives, all the way to imposing transvaginal probes on them -- as states are doing across the country -- isn't shocking or obscene, because it is about taking away sexual control from women of their own bodies. What is shocking and obscene is when a serious person -- a legislator -- dares to take back ownership of her own self, with the scandalous words "my vagina." The issue is not the vagina, but who gets to say what becomes of it and who owns it.
Porn 24-7 doesn't threaten social control. Indeed, its addictive effects, in terms of new neuroscientific discoveries, actually turns out to be a kind of drug or sedative. This turns a potentially liberating sexual revolution into yet another marketable consumer product that hypnotizes people and is creating new health and sexual problems around libido, rather than setting them free.
In the struggle over sex, these choices are where the struggle lies: Who decides reproductive rights; who decides when and how breasts might be exposed; who decides who can say vagina and where; who decides who is a slut; and who must be punished with hard labor for asserting their right to define their own sexual and artistic identities.
The sexual revolution came and went, and yet women are still not as truly sexually free as they deserve to be -- here or around the world. They are not yet, as these struggles show, fully free to define the meanings of their bodies and their desire, to assert their sexual wishes without punishment -- including punishment by the state. And they are not yet fully free to claim the right to sexual pleasure and autonomy without enduring public shaming.
Until that real freedom arrives, we can honor the pioneers such as Lisa Brown, Pussy Riot and the young women of Tahrir Square -- and keep up the fight to be free to name our bodies and ourselves.
As gender and representation expert Dr. Emma Rees notes of the struggle over how one may speak about female sexuality: "For until we have a language and a platform for talking honestly about women's bodies and sexual drives, we're doomed into a cycle of objectification and silence."
Sours: https://www.cnn.com/2012/09/19/living/women-bodies-public-perception/index.html
Dispelling Beauty Myths: Body Hair - Allure
Why are young girls asking for vaginal cosmetic surgery?
Emma Barnard and Professor Sonia Grover
"There is a lot of stigma around vaginas and genitalia and it's very 'hush hush'. You don't really talk about it much I think because when you are in your teens that's kind of the time where you are thinking about your body more – things are changing, there's hair and stuff like that – so it was good to have that experience (of seeing a doctor) and to know there was nothing wrong with (my labia)" – Kathy*
Kathy was just 13 when she started thinking her vagina didn't look right.
Her worries began in PE class at school when she saw textbook drawings that she felt didn't look like her vulva at all. She was so worried she made her Mum take her to a doctor to explore the option of surgery.
She was referred to the Royal Children's Hospital in Melbourne where a specialist adolescent gynaecologist was finally able to reassure her that she was perfectly normal.
Kathy, now 18, is part of a new pilot study aimed at understanding why a growing number of Australian girls, as young as 11, are seeking cosmetic surgery on their otherwise normal genitals.
Among grown women, research suggests that their view of what is normal and sexually desirable is being skewed by a modern culture that promotes an unrealistic "minimalist" vulva as the ideal. Typically, these are images in which the inner folds of skin surrounding the vagina, the labia minora, aren't visible, when in real life, in half of women they are.
But what's additionally concerning is that these unrealistic views of what is normal also appears to be making even young girls anxious about how they look.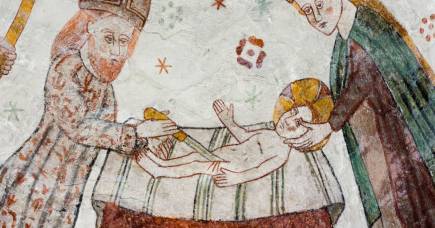 "What I'm finding is that you don't have to be an adult to have these concerns," says University of Melbourne health researcher Emma Barnard who is interviewing young women who had sought genital cosmetic surgery as girls. "It is happening much earlier than I anticipated."
YOUNG AND ANXIOUS
While the research study is still in its early stages, with eleven interviews so far, Ms Barnard says those she has spoken to had little sense at the time of what a normal vulva looked like. And that uncertainty can sometimes begin with their mothers.
Among the 41 girls and young women referred to the Royal Children's Hospital in Melbourne between 2000 and 2012 because of concerns over how their labia looked, the median age was just 14.5, and in nearly a quarter of cases it was the mother who was concerned. None of them was abnormal.
"For nearly all the women I spoke to, this experience of having concerns is happening from around 13 to 16. It is a very specific and fraught time when they are trying to figure out who they are and how their bodies work," says Ms Barnard, from the School of Population and Global Health.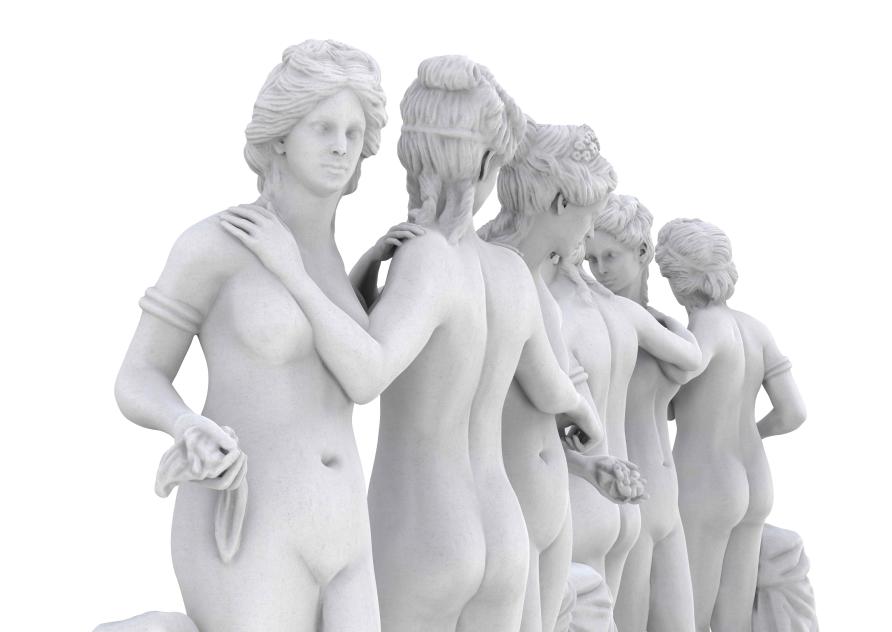 It was this spike in referrals to the Royal Children's that first alerted hospital adolescent gynaecologist Professor Sonia Grover that there was a problem.
"It was very troubling. We were concerned that we were suddenly getting so many referrals and we wanted to know why girls were becoming anxious at such a young about what their vulvas looked like," says Professor Grover. In the ten years before 2000 says she would have only seen two or three girls worried about the look of their genitals.
The Royal Children's doesn't carry out cosmetic surgery, but will on very rare occasions do surgery in cases where the patient is in physical discomfort when all other factors have all been considered.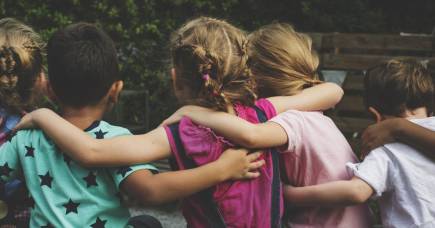 "There can be cases where the patient is in discomfort and surgery can be justified, but generally we discourage it because in the vast majority of cases the patient is completely normal," Professor Grover says.
Professor Grover says that in the majority of cases, any concerns girls may have about their labial appearance can be effectively managed through education and counselling.
While clinicians like Professor Grover have a clinical consultation with girls who are referred to them, she says there isn't usually the scope to find out in depth about what is motivating their concerns. But there's also the added problem that teenage girls are often reluctant to talk openly about their genitals.
And this is where Ms Barnard's study comes in – she is talking with these girls later in life when they are young adult women, in a free-flowing interview that lasts 60-90 minutes.
COSMETIC CONCERNS
Gynaecologists and obstetricians don't endorse female genital cosmetic surgery, arguing there is no evidence to justify it. There are also risks. According to the Royal Australian College of General Practitioners, these include infection, wound rupturing, pain during intercourse and reduced lubrication. Yet demand for the procedure is going up and it is being widely marketed by commercial cosmetic clinics.
In Australia, Medicare claims for labiaplasty and vulvoplasty, that both involve cutting back the folds of skin around the vulva, more than doubled from 707 in 2002-03 to 1,584 in 2013-14. And the number of claims among 15 to 24-year-olds was similar to that among both 25 to 34-year-olds and 35 to 44-year-olds.
More recent data is unavailable because Medicare restricted claims for the procedure in 2014, which means that that demand is being driven wholly into the private sector.
And this isn't just a trend in Australia – countries around the world are seeing the same spike. In the US the number of labiaplasty procedures tripled between 2011 and 2014, while in the UK the number increased from less than 500 in 2001 to over 2,000 in 2011.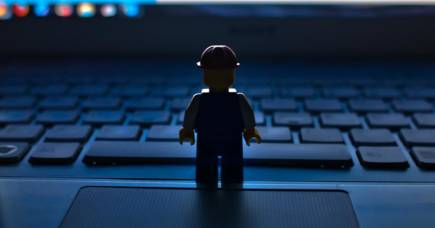 So what exactly are the patients asking for? What is female genital cosmetic surgery?
Most commonly, female genital cosmetic surgery involves a "labiaplasty" to cut the edges of the labia minora so that it doesn't extend beyond the outer skin folds, the labia majora. It can also extend to procedures like vaginoplasty to tighten the vagina, or vulval lipoplasty to remove fat around the vulva.
THE WIDE RANGE OF NORMAL
Ms Barnard says much of the anxiety her interviewees felt about their genital appearance stemmed from them having little idea at the time of what the wide range of normal is. Their insecurity was further stoked by the onset of puberty and the prospect of intimate relations with someone actually seeing their genitals.
"Some told me they had never really seen what anyone else really looked like and they were unlikely to have seen realistic images," says Ms Barnard. "Pictures in textbooks and magazines are stylised or airbrushed, and there is a real lack of understanding about the real range of genital diversity."
This in part reflects Australian media censorship laws dictating that "realistic depictions (of nudity) may contain discreet genital detail but there should be no genital emphasis."
Instead of realistic images, Ms Barnard says interviewees remembered relying on stylised images in textbooks, or internet searches that often took them to advertisements promoting the benefits of cosmetic surgery.
Despite widespread concerns that easy access to stylised pornography was skewing peoples view of what female genitals really look like, Ms Barnard says interviewees haven't so far highlighted it as much as she would have expected.
"They told me the sources are generally a bit more banal than pornography."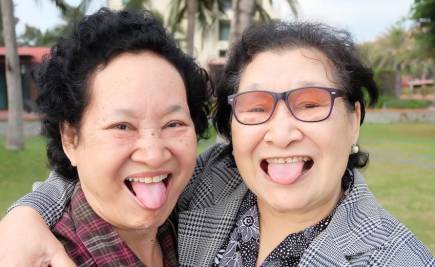 The problem of knowing what normal looks like is exacerbated by many general practitioners themselves being unsure how to judge whether a woman's genitals look normal. A 2016 Australian survey study of over 400 doctors found that about 25 per cent weren't confident in their ability to judge normality.
Interviewees also remember being influenced by what seemed to them a sudden cultural shift in which women's genitals were suddenly a focus of fashion, from Brazilian waxing to tight fitting clothing and G-strings.
"I think it is fair to say that something has changed in the culture in the last 10-15 years to make women and girls more aware of the appearance of their genital anatomy," says Ms Barnard.
"Going back to my own adolescence this issue is one that never occurred to me. But there are clearly significant numbers of young people who are having this experience and whose voices are just not in any of literature, possibly because it is a really difficult thing to talk about.
"But if we can have a better idea of how troubling this is for young people then that could potentially improve clinical practice."
* Not her real name
For Information on the natural diversity of women€™'s genitals see Women€™'s Health Victoria's The Labia Library.
Banner Image: De Agostini/Archivo J. Lange/Getty Images
Sours: https://pursuit.unimelb.edu.au/articles/why-are-young-girls-asking-for-vaginal-cosmetic-surgery
Teen pussy young
Vagina surgery 'sought by girls as young as nine'
By Jean Mackenzie
Victoria Derbyshire programme
Girls as young as nine are seeking surgery on their genitals because they are distressed by its appearance, the Victoria Derbyshire show has been told.
Dr Naomi Crouch, a leading adolescent gynaecologist, said she was concerned GPs were referring rising numbers of young girls who wanted an operation.
Labiaplasty, as the surgery is known, involves the lips of the vagina being shortened or reshaped.
The NHS says it should not be carried out on girls before they turn 18.
In 2015-16, more than 200 girls under 18 had labiaplasty on the NHS. More than 150 of the girls were under 15.
Some experts fear that pornography and images viewed through social media are leading young girls to have unrealistic perceptions of how their genitals should look.
'Very upsetting'
Dr Crouch, who chairs the British Society for Paediatric and Adolescent Gynaecology, said in her work for the NHS she was yet to see a girl who needed the operation.
"Girls will sometimes come out with comments like, 'I just hate it, I just want it removed,' and for a girl to feel that way about any part of her body - especially a part that's intimate - is very upsetting."
Anna - not her real name - considered having labiaplasty from the age of 14.
"I just picked up from somewhere that it wasn't neat enough or tidy enough and I think I wanted it to be smaller.
"People around me were watching porn and I just had this idea that it should be symmetrical and not sticking out.
"I thought that was what everyone else looked like, because I hadn't seen any normal everyday [images] before then.
"I remember thinking, 'If there's surgery for it, then clearly I'm not the only one who wants this done, and maybe it won't be that big a deal.'."
She later decided not to pursue having an operation.
"I'm totally glad I didn't get it done. I didn't need it. I look totally normal. Completely and utterly normal."
Paquita de Zulueta, a GP for more than 30 years, said it was only in the past few years that girls had started coming to her with concerns over the appearance of their labia.
"I'm seeing young girls around 11, 12, 13 thinking there's something wrong with their vulva - that they're the wrong shape, the wrong size, and really expressing almost disgust.
"Their perception is that the inner lips should be invisible, almost like a Barbie, but the reality is that there is a huge variation. It's very normal for the lips to protrude."
She blames the unrealistic images girls are being exposed to through pornography and social media.
"There isn't enough education and it should start really quite young, explaining that there is a range and that - just as we all look different in our faces - we all look different down there, and that's OK."
NHS England said it did not carry out the operation for cosmetic reasons, only for clinical conditions.
For the past few years clinical commissioning groups have been able to refer only patients who are experiencing physical pain or emotional distress.
But Dr De Zulueta says some girls know they need to overstate their physical symptoms to get the surgery.
"There is awareness that they're more likely to get the operation if they say it's interfering with sex, with sport, they feel that will tick that box."
'Parallels with FGM'
Dr Crouch believes labiaplasty should be given only to girls who have a medical abnormality.
"I find it very hard to believe there are 150 girls with a medical abnormality which means they needed an operation on their labia," she said.
She added there were uncomfortable parallels between this surgery and female genital mutilation (FGM), which is illegal in the UK.
"The law says we shouldn't perform these operations on developing bodies for cultural reasons. Current Western culture is to have very small lips, tucked inside. I see this as the same thing".
Dr Gail Busby, lead adolescent gynaecologist at St Mary's Hospital, says it is important for girls and their parents to remember:
In adolescence, the labia are still growing - with the inner lips growing first - so it is normal for them to appear prominent. Girls should not compare themselves to adult women
By age 18, the outer lips will have grown. If girls can hold off seeking an operation until adulthood, their genitals' appearance will have changed - removing the initial reason for wanting surgery
Surgery will probably lead to scarring and - as the labia are still developing - could lead to it becoming asymmetrical in adulthood
Do not feel alone. Half the girls in your class will be in the same position, it is a normal part of development - it is just that no-one talks about it openly
If parents wish to allay fears, take your daughter to a GP
In some instances, if there are deeper concerns regarding body image, it may help to create some coping strategies
The majority of labiaplasties are done by private cosmetic surgeons on women over 18.
The industry has been criticised for normalising the procedure.
Plastic surgeon Miles Berry defended the surgery, saying it could improve women's lives.
"It can change people fundamentally, the feelings they have about themselves, their confidence and self-esteem.
"I have seen patients aged between 16 and 21 who have never had a boyfriend because they are so concerned about this."
The Royal College of Obstetricians and Gynaecologists said the operation should not be performed until a girl had finished developing, after the age of 18.
Watch the Victoria Derbyshire programme on weekdays between 09:00 and 11:00 on BBC Two and the BBC News Channel.
More on this story
Related Internet Links
The BBC is not responsible for the content of external sites.
Sours: https://www.bbc.com/news/health-40410459
I Got A Facial On My Vagina - Beauty With Mi - Refinery29
.
Similar news:
.
586
587
588
589
590