CHEAP LAND IN MEXICO
Cheap land in mexico for sale, whether you are looking to build, to farm and / or developing real estate Oaxaca, México, we have what you need and in prices that you will probably don't find anywhere else. If you are an investor trying to subdivide, develop and re-sell you are in the right place.
This list has many different pieces of cheap land in mexico in good price all of them of course are large amount of land for sale at a fair price and even low priced properties in the case you want to develop, do farming or just want to build your dream home, ranch or big Hacienda!
Find the best real estate oaxaca deals and the best cheap land in mexico for investors and regular consumers.
---
42 HECTARES IN TLACOLULA X SALE
42 hectares located in Tlacolula at just 25-30 minutes drive to Oaxaca city and a couple of miles from the Tlacolula village a well known town for its big outdoor market, magnificent bread and of course one of the most known Mezcal plantation and for its many Mezcal houses.
PRICE: $12,600,000 Pesos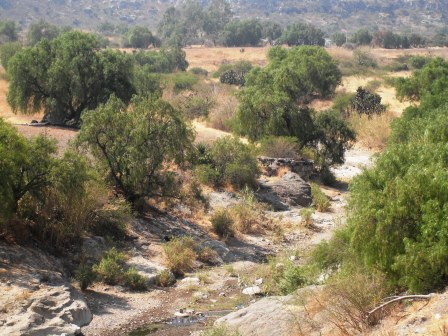 ---
3 HECTARS OF LAND IN SN AGUSTIN, ETLA
San Agustin Etla is one of the most beautiful green areas of oaxaca. At just 15 minutes away from downtown oaxaca, this small and nice village is sorrounded by mountains, trees lots of water and many wonderful views.
OPPORTUNITY! ONLY $10,500,000 PESOS
(Usually the price for sq meter is way over $1000 pesos)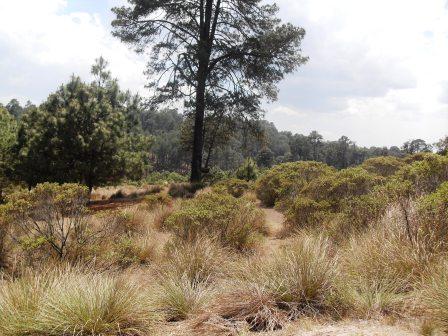 ---
5 HECTARS IN ZAACHILA FOR SALE
Zaachila is one of the small villages that are well known for their food, wonderfull lanscapes and ancient history. This large pice of land in Zaachila has over 50,000 sq meters and it's really near the main road and is well located within the village.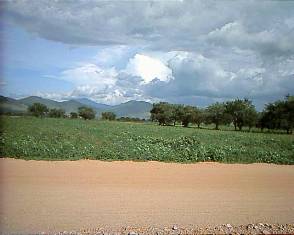 The property holds a property title (ESCRITURAS) and the community gives the permit (USO DE SUELO) to build one or many properties if needed. The services are around the corner.
PRICE: $19.00 USD / SQ METER
---
7 HECTARES OF LAND IN TLACOLULA FOR SALE
At just 250 meters from the highway, visible from the road, close to the services (power & telephone) you can make a Well to have lots of water. The property is at just 5 minutes to the Tlacolula town and 20 minutes from Oaxaca city.
PRICE: $ 4.50 DOLLARS / SQUARE METER
---
3-4 HECTARES OF LAND CLOSE TO TLACOLULA
Located at 150 meters from the road and the services, flat, lots of trees and view to the mountains.
PRICE: $ 12.00 DOLLARS / SQUARE METER
---
2-4 OR EVEN 30 HECTARES FOR SALE IN ZIMATLAN
The land is 250 meters from the main road and the Zimatlan entrance, beautiful mountain views, services nearby, can make a Well with lots of water make this an excellent land for a ranch.
PRICE: $ 12.00 DOLLARS / SQUARE METER
---
2 HECTARES FOR SALE IN SAN SEBASTIAN ETLA
At 1500 meters from the road, close to the services, lots of green areas and near beautiful residential properties. Only
$ 12.00 DOLLARS / SQUARE METER
---
PUERTO ESCONDIDO LAND FOR SALE
This beautiful piece of land of 10,000 sq meters (ONE HECTAR) is located infront of the road that take you to Puerto Escondido beach.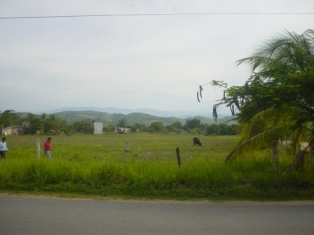 The property is near shools, markets and as you can see is full of green areas.
PRICE: $30.00 USD / SQ METER
---
EXTRA LARGE AND CHEAP PROPERTY IN YAUTEPEC
Excellent for wood planting, the property has many pinetrees, mountains and it is a 7,108 Hectares were there are about $160,000 trees on it. Deed, all rearly taxes paid off. Our own cheap land in Mexico.
PRICE: $80,000,000 Pesos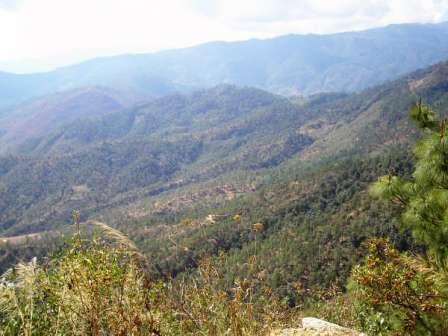 ---
WE DONT HAVE WHAT YOU NEED?
Just let us know and we will get you a piece of cheap land in Mexico according to your needs, go the page CONTACT US and write us and give us details about your needs, specific measures etc.
Sours: https://www.real-estate-oaxaca.com/cheaplandinmexico.html
Lots/Land For Sale in Mexico
Showing 1 - 20 of 24 lots/land for sale in Mexico. (Page 1 of 2)
Click on the Mexico lots/land for sale listings below to learn more and get in touch with the sellers privately.
Selling a lot/land in Mexico? List your property and get it sold!
---
AcapulcoBajaCancun
---
Lot/Land For Sale in Champotón, Campeche Mexico - Km 146 Carretera Federal 180 S/n

$70,000 USD
Lots For Sale In Champoton, Campeche, Mexico - Only read this if you're looking for a great opportunity, if you have ever dreamed of living and or retiring in Mexico, this is your lucky day. I have several properties I want to sell, in that area we already have a hotel and a restaurant called Perla del Mar. All are on the soft amazingly beach, between Ciudad Del Carmen and Campeche City. We are a family owned developer with over 30 years of ...

Approved Financing! Beach Front Properties For Sale in Sabancuy, Yucatan Mexico

$125,000 USD
The Best Mex Beachfront Deal Around. Guaraneed Financing - It's time to "BUG OUT"!! Escape while you can. Canadians and Americans are headed South to Mecico. Ya, that sounds crazy but it's true. There's only a few properties left in this area. A perfect opportunity for you and your family. 5 huge beautiful Mexico beachfronts. Ever asked yourself, "why cant I ever find a great deal" This is your chance! Passing this amazing opportunity up means ...

Lot/Land For Sale in Champotón, Campeche Mexico

$150,000 USD
Gorgeous Oceanfront Property In Campeche, Mexico - This beautiful property sits on a gorgeous beach with amazing sunsets. The property is made up of four lots, totaling almost 50 meters of beachfront. Perfect for a large, single-family home or a few smaller cabins. It is close to Aak Baal resort, golf courses, a marina, archeological sites, haciendas, and Cenote Miguel Colorado. The closest towns/cities are Champotón and the UNESCO World Heritage ...

Beach Resort For Sale in San Felipe, Baja Ca Mexico

$25,000,000 USD
500 Acre Beach Property In Baja Mexico - 500 Acre property in San Felipe Mexico. Property is zoned for hotel development, Golf Coarse, Vacation Homes. This is a property with stunning topography. We are looking for Hotel Developers, International investors to to develop a resort with room for several hotels Etc. Seller is offering a 5 Percent commission to buyers agent who brings in a buyer and closes the transaction. All services are ...

Resort Beachfront Community Land Lots For Sale in San Quintin, Baja Norte Mexico - Calle Numero 23 Parcella # 149

$24,995 USD
Baja Beach Starting From $ 24,995 3 Hours South Of San Diego - Entry Level Lots 20Mx20M Start At $ 24,995.00 USD Property Is A Titled Corporate Resort, Owned and Run By Its Lot/Shareholders. Not A Lease, Entire Property Is Insured By First American Title Insurance Bylaws, CCRs Architectural Guidelines Are Available For Review At The Resort For Prospective Buyers We have lifestyles on the beach for every budget. ...

Lot/Land For Sale in San Carlos, Sonora Mexico - Marina San Carlos, San Carlos, Nuevo Guaymas, Son

$5,500,000 USD
Unique Touristic Development Land With Marina Front - Embrace the unique opportunity to invest in this amazing 10.71 acre (43,352.82 SqMt) Lot for sale, located right next to the Marina San Carlos, in San Carlos, Nuevo Guaymas, Sonora, Mexico. This lot is a great opportunity of investment for residential development or villas development. It has the most stunning views to the ocean, the marina, the bay, the huge rocky mountains of San Carlos, the ...

Lot/Land For Sale in El Sargento, Baja Sur Mexico

$55,000 USD
Premium 1700 meter sea view parcel. 50 meters wide by 34 deep. 164 feet wide! by 111.5 Situate in an area of nice homes and larger parcels. Just above the more secluded hot springs beach on the North end of El Sargento. (Jalito Plateau) 17,213 square feet or Appx. .4 acre FANTASTIC Sea of Cortez and Ceralvo Island Views. About 180 degrees of water views and then the mountains looming up ...

Beach Lots For Sale in Yucatan Mexico

$69,500 USD
Prime Beachfront Lots White Sandy Beach Better Than In Tulum - New beach holiday destination: PLAYA MUNDO MAYA is underway in Yucatan Peninsula. Quiet 42km long, white sandy beach, like in Tulum, but this area has no seaweed, no crime, no hurricane risk, and has still affordable beachfront land prices. - Owner financing is available starting as little as 650 USD per month for a plot on the beach. - Different sizes of beach lots available, order our updated ...

Beachfront Lot For Sale in Merida, Yucatan Mexico

$73,499 USD
Yucatan Beachfront Paradise. Prime Property, Unspoiled Beach - Beachfront lots in Yucatan. Don't miss this great opportunity to own a slice of heaven in front of the crystal-clean, warm and tranquil waters of Yucatan. We have 100+ lots and we're growing a lovely community in Sisal, close enough to Merida to have access to the fastest growing city in Mexico and far enough to ensure your privacy. We have beachfront lots of 10 mts. x 123 mts (32.8 ft. x 40 ...

Beachfront Lots For Sale in San Bruno/Punta San Rafeal, Baja Sur Mexico - North Of Mulege

$34,500 USD
Baja At Its Best, Tranquil Setting With Stunning Views - If you have ever wanted to own beachfront property on the sea of Cortez, in Baja that was far enough from the big town yet close enough to the usa to be able to use frequently, Then Welcome to Costa Tranquila. We are a new vacation beachfront development located between the town of Santa Rosalia and Mulege, on the sea of Cortez. Large beautiful lots with metered water and septic to each o ...

Beachfront Commercial Lot For Sale in Riviera Maya (near Cancun), Quintana Roo Mexico - Puerto Morelos

$22,000,000 USD
140 All Beachfront Condo-Project With All Permits Approved - This LOT for an ALL BEACHFRONT CONDOMINIUM DEVELOPMENT, is located 20 minutes from Cancun's International Airport, 21 miles (33.8 km) south of Cancun, and 18.95 miles (30.5 km) north of Playa del Carmen, in the quaint Village of Puerto Morelos. The LOT fronts the Great Mayan Reef which in itself is a great attraction for diving, snorkeling, and fishing. The Project Plot is within the "El Cid Re ...

Lot/Land For Sale in Cancún, Quintana Roo Mexico

$38,500,000 USD
Incredible Land For Tourism Development - The land has a regular form with 750 m. (2,457.52 ft.) beach front, and 2.000 m. (6,553.40 ft.) lenght. Please complete the form at the bottom of the page, include your email and phone number. ...

Lot/Land For Sale in Guanajuato, Mexico

Ruina De Barranca - Choice Real Estate such as this is becoming a rare find in San Miguel. Not only is this property in a prime location, but it has colonial ruins which can easily be incorporated in the building site. This property can easily be transformed into a truly magnificent ...

Lot/Land For Sale in Colima Mexico

$15,600,000 USD
Juluapan/Peninsula - 138+ has/342.5 acres, peninsula in the resort area of Manzanillo, Mexico. Masterplan available, which includes beach club. Enviromental studies done, building permits ready. Zoned T1 for low density use of land, just tourist related, like hotels, condo's and villas. Own waterwell with storagetanks, electricity till property line, same for telephone. Development financing can be made availab ...

Lot/Land For Sale in Morelos Mexico

$300,000 USD
Big Lot For Sale In The Sacred Valley Of Tepoztlan - Beautiful lot 6,600 Sq Meters for sale in the world renowned valley of property is on the outskirts of town which is located 20 kms off the main highway from Mexico City-Acapulco. Tepoztlan is located 70 kms from Mexico City and 20 kms from Cuernavaca and is known for its charming colonial architecture,cobble stone streets and its stunning mountain known as the "Sacred Valley" its been home t ...

Lot/Land For Sale in Sonora Mexico

$43,500 USD
Rocky Point Hill: Ocean View Custom Home Lots - Whale Hill Incredible Custom Home Sites, with breath taking views of the Sea of Cortez and Puerto Penasco/Rocky Point. Prices Starting at $43,500 and Up. Build your Vacation Dream Home Here. Mexican Deed of Trust Available. 60 Miles from the Border at Lukeville AZ. Four hour drive from Phoenix or Tucson. Beautiful views, great fishing, sailing, beachcombing. Miles of roads and trails for sandr ...

Lot/Land For Sale in Sonora Mexico

$55,000 USD
Se Vende - Terreno con exelente ubicación en zona residencial,Fraccionamiento Privado enseguida del Club Britania con pequeña casa club a un exelente precio de ...

Lot/Land For Sale in Sonora Mexico

$5,900 USD
Investor Lots Close To Beach - NOT ALL THE LOTS IN MEXICO ARE OVERPRICED. I AM MAKING AVAILABLE TO THE GENERAL PUBLIC A LIMITED NUMBER OF GREAT BUILDING LOTS IN PUERTO PENASCO, SONORA, MEXICO. WE HAVE AVAILABLE AN ADDITIONAL 12 LOTS IN VARIOS PARTS OF THIS TOWN OF 50,000 POPULATION. THE SIZES ARE FROM 385 SQ MT TO OVER 1300 SQ MT. PRICES ARE FROM $5,900 USD TO $29,500 USD. THE GREAT PART ABOUT THESE LOTS IS T ...

Lot/Land For Sale in La Manzanilla, Jalisco Mexico

$159,000 USD
Private, Secluded View Of The Bay Of Tenacatita - I was thinking about what to say here and the best I can do is to duplicate the home page of my website on this land which is at This is only a part of the view from this very special land. It has a total of 1,800 square meters with 4 possible building locations. From the very quiet, very private virgin jungle (with great view) to the top lot with a spectacular 180 + degree view of the Bay of ...

Lot/Land For Sale in Baja Mexico

$24,500 USD
1/4 Acre Homesites On The Sea Of Cortez - With over 300 square miles of pristine land, El Dorado Ranch offers an ideal place to vacation or retire. Located near the town of San Felipe, Baja California, Mexico, you'll find everything from empty, white sandy beaches to 10,000 foot ...
---
Also On Viviun
Lots/Land For Rent in Mexico
---
Sell Your Mexico Lot/Land Here!
Sours: https://www.viviun.com/Real_Estate/Mexico/Lots-Land/
A Mexico land purchase can be a solid investment. Perhaps you've imagined or even have the design for your dream home, and you're looking for the perfect place to build it. Maybe you you're going to invest in land for a condo development, or a commercial project or maybe a mixed-use development. Perhaps you want to buy in a fairly developed area and build immediately, or perhaps you want to buy in a less developed area and wait for prices to rise in order to re-sell it.
Whatever the reason, Mexico offers land with lots of potential both for building a home or an investment project.
What benefits does buying Mexico land offer? Mexico can boast a warm climate, highly developed infrastructure, many amenities, modern health care and large, modern stores, including many major American stores, and easy access to back home, from many modern, convenient international airports. Lot purchases can be a great investment offering many benefits for residents or for re-selling to future buyers.
Many Mexican locations offer lots either near a beach, or maybe near a colonial town, or on a hillside with an amazing view, to name just a few examples. You may also wish to buy a lot in a golf course development, or down the road from a new mall, or beside the highway (where a mixed use project, for example, could offer condos for people who need to access the highway quickly, and businesses which would thrive on the traffic from the highway,) or maybe in a marina development. The possibilities are endless.
Return on Mexico land investments are generally around 10-15% a year, and can be higher, of course. The key is to find the area and location that will suit your project, whether it's for your dream home, or if it's for investment purposes. The TOPMexicoRealEstate NETWORK, Your Expert Property-Finders is here to help you make this choice, as well as give you the advice you need to make a profitable and safe purchase in Mexico. We invite you to take a look at our list of Mexico land for sale, and contact one of our expert agents; we are certified professionals that specialize in guiding new buyers through the Mexican purchasing process.
TOPMexicoRealEstate NETWORK; Mexico's Leading Network of Specialists for Finding and Purchasing Mexican Properties Safely
Should I invest in Mexico during the pandemic?
The answer is in this new eBook!
Download for free
Sours: https://www.topmexicorealestate.com/land.php
Building a Home in Mexico, Chapala Jalisco Cost Breakdown. Construyendo mi casa en Mexico Costo
Land for Sale in Mexico
One of the reasons so many people trust us to help them buy real estate - whether it's a house, a villa, a condo, commercial property or a land development type - is because we have comprehensive listings at a price that can satisfy any buyer.
Not only that, but our commitment to customer service makes us stand out. At Zisla, one of our most important jobs is to explain all of thelegal and financial rules so that the process is demystified. We want you to feel just as comfortable when you search for and buy land in Mexico as you would any other property type anywhere else in the world.
From Zen Gardens in Puerto Cancun to new developments in Playa del Carmen, Tulum, Chemuyil and beyond, we have the land and the real estate you need to turn your dreams into reality. You can investigate purchasing a smaller plot of land (250 square meters) for as little as $25,000 USD, or explore the possibilities of something much bigger with a price over $1,000,000.
Our Mexico land listings are also growing all the time, so it's important to check back in often to make sure you don't miss a great new deal before someone else buys it!
Sours: https://www.zisla.com/mexico-land-for-sale
Of in cost mexico land
Square Metre Prices in Mexico compared to Latin America
Footnote | ExportSort:Alphabetically | Ascending Rank | Descending Rank

Click name of country for detailed information
| | |
| --- | --- |
| Brazil | $ 4,833 |
| Argentina | $ 3,660 |
| Panama | $ 3,606 |
| Chile | $ 3,256 |
| Mexico | $ 2,834 |
| Uruguay | $ 2,794 |
| Peru | $ 2,713 |
| Colombia | $ 2,189 |
| Costa Rica | $ 1,938 |
| Ecuador | $ 1,320 |
| El Salvador | $ 1,193 |
| Nicaragua | $ 893 |
Mexico: Square metre prices, premier city centre, US$.
Average per square metre (sq. m.) prices in US$/€ of 120-sq. m. apartments located in the centre of the most important city of each country, either the:
Administrative capital; and/or
Financial capital; and/or
The centre of the rental market

Residential square metre prices published by the Global Property Guide are based on in-house research, using a simple method we systematically scan web advertisements, looking at offers for sale, and offers for rent, of resale apartments and houses.
Properties are in excellent condition, with good facilities, and have been refurbished or redecorated within the last five years.
Newly-built and pre-sale property prices are not included. Buyers should expect the prices of new properties to be higher than house prices published by the Global Property Guide.
When was this data collected? Click on individual countries to see the data collection date.
Many countries produce residential house price time-series.
Source: Global Property Guide Research
No house price or rent statistics are published in Mexico. The Sistemas Nacionales Estadistico y de Informacion Geografica is a rather weak site, which appears to concentrate on census data. The Banco de Mexico is better and has reasonable time-series.
Sours: https://www.globalpropertyguide.com/Latin-America/Mexico/square-meter-prices
Do we build or buy in Mexico? Building or buying in Mexico
A key attraction of owning property in Mexico is the affordable ongoing costs of property ownership here.  In particular, low property taxes and low building and maintenance costs help to keep your the long-term costs in check, that is particularly useful for retirees on fixed budgets.
What is 'Total Cost of Ownership'?
Total Cost of Ownership (TCO) is a moniker that describes a financial estimate used to express the total direct and indirect costs of owning something over time.  This article highlights the principal costs which make up the 'TCO' of residential property in Mexico, including some of the less apparent and sometimes overlooked costs associated with buying and owning property here.
Up-front property purchase costs
Before the exchange of a property can take place, buyers will have some up-front costs to budget for; for example:
Discovery visits
If you don't live in Mexico yet, or if you live here and plan to move to a different region in Mexico, you will need to budget for transportation and accommodation costs to visit the place(s) you are exploring for property purchase.  We strongly recommend that you never purchase property in Mexico "sight-unseen;" it's wise to always visit the location and locale, and the properties (or building site) that you are interested in buying, in-person.
Buyer surveys
While these are not common in Mexico, some buyers may choose to hire a professional building surveyor to inspect the property before they make an offer to ascertain the state of the current build and costs that might be required to 'make-good' any dilapidation, and to ensure that there are no severe structural faults (for example, that might have been caused by earthquakes or natural land subsidence) that could be expensive to deal with, or perhaps even impossible to rectify without reconstruction.  Surveys are more commonly undertaken on older properties, but any buyer can hire a surveyor to check any building if they wish to do so and if the seller objects to a surveyor's visit, then that might be a warning sign to the buyer.
Property valuation reports
Some sellers will hire a professional property assessor to undertake a study of the property and its neighborhood and produce a property valuation report.  In Spanish, these are called an Avaluo and they cost between US$200-$300 to get commissioned by an experienced professional.  Buyers are advised to do their own research and not take these reports as Gospel. (They are commissioned by the seller, after all.)  Some buyers might commission their own valuation report; this is not a common practice, but not impossible if the seller is willing to allow an independent assessor to visit the property.
Property purchase closing costs
'Closing costs' is a term that describes the fees and charges that buyers need to pay when they complete a legal property transfer.  Once a buyer has made an offer and had that offer accepted, a contract will be drawn up to begin the property exchange procedure, and the assignment of closing costs will usually be documented in the contract to avoid misunderstanding between the parties.  These usually include how and who will pay costs such as Notary Public fees, sales taxes and any other charges that may be required to secure the property's legal transfer.  Closing costs vary; as a rule of thumb they may range between 5% and 10% of the property's sales value.  This should be priced in to your TCO as they're part of the overall investment.
Ongoing property costs in Mexico
When you have taken possession of your Mexican property, there are a range of costs which may not be immediately apparent, but that ought to be taken into account when you calculate your budget.  These include:
Property taxes
In Mexico, the annual property tax is known as the Predial.  It's pay-able by property owners once a year at your local Municipality.  Some regions send a bill, others don't but all run local ad campaigns reminding property owners to pay.  Rates vary depending on the state, the area, and the size of your home. Typically, your property tax bill in Mexico will equate to a small few hundred dollars per year and could be less than US$100 a year if your home is small and in a rural area.  You can learn more about property taxes in our Mexico Cost of Living Guide
Property service fees
If you purchase a condominium, apartment, penthouse, or a property which is part of a gated community, you will need to contribute the ongoing maintenance and service fees which pay for the amenities and and services provided at the property.  These services may include a swimming pool, gym, club house, golf course, gardens and other common areas, sports facilities (e.g. tennis courts) as well as services like watering the lawns, lighting the common areas and paying for gate security/access if this exists on-site.
If you buy the property from new, the annual services may start out quite low, because everything is new and very little maintenance is required.   In due course, buildings will need maintenance and repairs done to them, and sometimes the owners may be asked for a lump sum to pay for a major project—for example, the swimming pool may need major repair or maintenance.
Co-operative ownership of spaces and services is a great way to enjoy facilities; for example, the cost of running a swimming pool between twenty owners is far less than maintaining your own, and it's also more environmentally friendly as the resources are shared across a defined community.   However, when you buy into a shared community, be sure you understand what the maintenance and service fees are, and be realistic about their (highly) likely need to increase over time, especially if you buy into the project when the building is brand-new.
Land trust fees
If you are not a Mexican citizen and plan to buy property within 50km (~30 miles) of the Mexican coast or 100km (~60 miles) of one of Mexico's land borders, the law requires that the land be held in a Trust, known as a Fideicomiso.  (This is due to Mexico's constitution prohibiting foreigner's direct ownership of land near borders and the sea.)  The Trust that is set up when you purchase property through it ensures that the asset becomes yours in all but name. Trusts are usually set up through a local bank, and all banks in Mexico have a department dedicated to servicing Trusts for foreign property owners.  Trusts carry an initial set-up fee, plus an ongoing yearly fee to maintain.  The exact fees vary depending on the value of the property transaction, but set-up costs are around US$1,000 and ongoing Trust fees can range from between US$500 and US$2,000 per year.  Even at the lower range of the fee scale, this is a recurring cost that you need to take into account when you purchase land or property near the sea or a land border in Mexico.  If you purchase land or property inland of these distance limits, there is no obligation to set-up a trust and you may own the property in your own name. (Some owners choose to place the property into a Trust anyway, for estate planning purposes.)
Electricity supply to your home
To the surprise of many foreigners, electricity costs can be high in Mexico relative to local earnings, although if you keep your consumption in check, electricity can conversely be quite inexpensive here.  To keep your electricity bill low in Mexico you must remain within a subsidized 'allowance' of energy consumption every sixty days (the billing cycle).  The allowances vary by state and region, and local climate is taken into consideration; for example, if your home is situated in a hot climate zone, there is a higher subsidy (allowance) during the hot months, to help you cool your home.  If you exceed your subsidized allowance, two things happen: first, your unit cost increases for the entire amount consumed, not just the amount above the excess; second, the generous government subsidy is withdrawn —shown as a specific credit subtracted from your bill— leaving you to settle the entire so-termed "true" cost of the electricity.  The use of a modern ceiling fan consumes a low amount of energy; however, air conditioning units consume a lot of electric and these will usually cause a property to exceed its 'subsidized' kilowatts usage limit if used liberally, and you'll need to budget for this during the hotter months of the year. You can learn more about electricity prices in our Mexico Cost of Living Guide.
Drinking water supply
If you live somewhere like the US or Canada, you'll be accustomed to having potable water piped directly to your home, ready for human consumption straight from the tap.  Good quality hotels and resorts in Mexico purify their water systems so that guests may enjoy the same arrangement.  When you take possession of your home in Mexico, the water supply might or might not be fit to drink straight from the tap.   It's a moot point: some people say it's perfectly drinkable, others say no.  The truth is that it probably depends upon where your home is situated.  Many factors affect this issue: the supply itself, but more often the pipes which transport it to your tap.  In any event, most foreigners (and many Mexicans) buy bottled water.  A vessel containing twenty liters of drinking water will cost you between $25 and $40 pesos (US$1.60-$2.60), depending upon where you are situated in Mexico, and whether you pick it up yourself or have it delivered.  This can add around US$300-$400 a year to a household budget for two people. You can learn more about water systems in Mexico here on Mexperience.
Property management fees
If you won't be staying full-time at your home in Mexico, you'll need to hire someone to manage the property for you while you're away.   Vacant properties are a favorite target for burglars and, in any event, it makes good sense to have someone looking after the property in your absence not only to mitigate burglaries, but to ensure the property is kept clean and checked after heavy storms, hurricanes, or earthquakes.
The precise fees will depend upon how much work the property manager needs to do.  If the property will be left vacant, and simply needs the post, bills, a bit of cleaning undertaken and routine checks made after storms, etc., the cost could be limited, perhaps US$75-$100 a month.  If you plan to rent out your property then property management fees will increase to reflect the extra services the property manager undertakes such as reception of your guests and providing a local point of contact should they need anything or something goes awry during their stay.
You'll also have to pay agency commissions if a renter is found on your behalf.  Sometimes the property manager and the realty agent are the same person and sometimes they are not.  In any event, there are two separate fees to account for: the management fees and the rental fee commission.
Home insurance premiums
Sometimes overlooked, but vitally important to protect what is likely your most valuable physical asset in Mexico, is home owner's insurance. If your home is on or near the coast, storms, winds and flooding are key risks; elsewhere, risks from earthquakes and volcanic activity as well as flooding from any nearby rivers and lakes need to be mitigated with an adequate home insurance policy to ensure that you are not left with huge bills (or substantial loss of your investment) should unforeseen events take a toll on your property. Our detailed guide to insuring your home in Mexico explains what you need to know and key considerations you should take into account when choosing an insurance policy.
Property sales fees
One day, you or your heirs will probably want to sell your Mexican property.  We mentioned the cost of commissioning a sales valuation report earlier, and there are a range of other costs and fees that sellers need to take into account when they decide to sell their residential property, including the agency costs if a realty agent is retained to market the property.  Our article about the costs and taxes of selling property in Mexico explains these in detail.
Further resources
Mexperience is packed full with helpful local knowledge and connections to assist you as you explore options for living and lifestyle in Mexico.  Here are some useful links to guides and articles about real estate:
Real Estate Guides: We publish comprehensive information about buying, selling and renting property in Mexico on our guides to Real Estate in Mexico.
Real Estate Articles: Browse all our latest articles and guides to latest stream of articles about property in Mexico on our Discover Mexico section.
Cost of Living Guide: Updated every year, our Mexico Cost of Living Guide is the most comprehensive manual to living costs here, and it's offered as a free eBook!
Lifestyle Planning: Mexperience offers you extensive resources, local knowledge and contacts to plan a new lifestyle in Mexico.
Mexico in your inbox
Our free newsletter about Mexico brings you a monthly round-up of recently published stories and opportunities, as well as gems from our archives.
Read more articles about:
Cost of LivingMexican TaxesMexico EssentialsMexico InsuranceMexico LifestyleMexico Property InsuranceReal Estate in MexicoWater in Mexico
Sours: https://www.mexperience.com/total-cost-of-property-ownership/
You will also like:
.
597
598
599
600
601