Let's just say that the World Wrestling Federation has nothing to fear competition-wise for quite some time. Sure, the WWA had a few big-named talent involved, and came up with a some decent surprise appearances. But the production values were terrible, and the main event, if you could call it, was very undeserving. Randy Savage, after being heavily hyped, was a no-show (and, contrary to rumors, it was not because he's about to sign with the WWF. The two parties could not agree on money). Scott Steiner showed up, but other than totally squash Disco Inferno, didn't wrestle at all. And, thanks to the no-showing of "Road Dogg" Jesse James, the main event featured Jeff Jarrett vs. Brian Christopher. That's right — Grandmaster Sex-ay main eventing a PPV. What's wrong with this picture? Needless to say, he lost. There were some interesting moments. Bret Hart, billed as "WWA Commissioner," came out at the start of the show talking about how happy he was that the Canadians won the gold medal in hockey and cut a pro-American promo. Larry Zbyszko showed up and called out Vince McMahon to wrestle him. The so-called "Living Legend" also ran down Chris Jericho, saying that he's "too small to be a champion." Gee, is Zbyszko a little bitter, perhaps? Jerry Lynn, who had been given his release (quietly) by the WWF two days prior, made a surprise appearance to challenge Eddie Guerrero to a future match. And Ernest "The Cat" Miller and Rick Steiner tagged up unannounced to wrestle Lenny Lane and Lodi in a really bad tag team match. The show reeked of old WCW. Mark Madden was the color-commentator. Vince Russo's right-hand man in WCW, Jeremy Borash, not only booked the PPV, but also served as play-by-play man. Heck, even Eric Bischoff was backstage saying hello to friends. There is enough free agent talent out there not locked up by the WWF monopoly that someone could stage a successful rival promotion to the WWF. However, talent alone won't propel someone to a respectable No. 2. The WWA learned that hard lesson last weekend. For what it's worth, they will try again with a PPV scheduled for April 14 called "Erruption." Mania update Slowly but surely, the matchup between The Rock and Hulk Hogan is becoming the true main event to "WrestleMania 18" — as it should be. While the match between Jericho and Triple H for the "Undisputed" World Title will probably be the listed main event of the show, the focal point of the build up for this event centers on Rock-Hogan. This will be Hogan's first WWF match since the summer of 1993 and first WrestleMania appearance since "WrestleMania 9," and the WWF is treating this like the big deal that it is. Even without a marquee matchup like Rock-Hogan, this year's WrestleMania is looking very awesome on paper. Don't look for Kurt Angle to be a part of the World Title match, as was early rumored. Instead, he will wrestle Kane one-on-one to culminate their recent feud. It should be noted that some of Kane's best matches ever have taken place against Angle, so expect to see a fairly decent performance. No, Scott Hall hasn't been fired yet. So, "Da Bad Guy" will still take on "Stone Cold" Steve Austin in one of the top matches of the card. Hall and Austin have been working against each other in house shows recently to try and get their timings down in hopes of putting on a good WrestleMania match. Kevin Nash, on the other hand, has no plans for WrestleMania. The top candidate for him to wrestle would be The Big Show. Nash and Show have a little history with one another dating back to WCW, when Nash accidentally dropped him on his head on a botched jackknife power bomb attempt, and Hogan is trying to get his buddy Big Show a decent push. The WWF will stretch the Ric Flair-Undertaker saga all the way until the week before WrestleMania. But, Flair will wrestle the Undertaker at WrestleMania. Heck, us in Cleveland may witness Flair finally accept the challenge at Smackdown on March 12 — the final TV show before WrestleMania. So much for the feuds between William Regal-Edge and Rob Van Dam-Goldust. Regal will defend the Intercontinental Title against RVD. Old ECW fans everywhere will celebrate when RVD wins the I-C title at WrestleMania. With Goldust winning the Hardcore Title on Smackdown last week, he should be wrestling someone at 'Mania. Diamond Dallas Page may end up wrestling Christian with the European Title on the line as well. Edge may wrestle Booker T on the show. They've laid the groundwork for a possible feud on Smackdown when Edge got the commercial gig that Booker T wanted. One match that's already been set is Billy Gunn-Chuck Palumbo defending the Tag Team Titles against The Acolytes. Chuck and Billy won a match between the two on Smackdown on Thursday, so we may see the opposite outcome at WrestleMania. New arrivals? Could Bischoff swallow his pride and work for his once hated rival, Vince McMahon? It appears that money talks. Rumors are circulating that Bischoff is very close to signing a contract with the WWF, where he would be revealed as the "leader" of the New World Order in a big angle either during WrestleMania or the Raw the day after. This would turn Vince McMahon face (good guy) and help cause the proposed promotion split, which is slated to take place officially the week after WrestleMania. As of now, neither side is dropping any hints as to whether this unlikely marriage will ever take place. As far as Scott Steiner goes, he apparently passed his WWF physical he took a few weeks ago, but company officials are still concerned about his foot injury. Steiner will go on tour with New Japan Pro Wrestling for the month of March to further test his foot. If the WWF does sign him, it won't be until after he finishes the Japanese tour. And finally, one Internet goon is claiming that the Ultimate Warrior will make his WWF return during WrestleMania — which so happens to be at the same place where Warrior beat Hogan for the WWF World Title during "WrestleMania 6," Toronto SkyDome. I'll believe that one when I see it. More goonage – The WWF lost a lawsuit with the World Wildlife Fund over the trademark usage of the "WWF" logo. The WWF plans to appeal, but they are starting to plan on calling the company "WWFE" — World Wrestling Federation Entertainment — which is the corporate name. – The first "new" member of the nWo will be X-Pac. He could be at WrestleMania and run interference on the nWo's behalf, probably in the Hall-Austin match. X-Pac, then known as "Syxx," was an original member of the nWo and is real-life friends with Hall and Nash. – Speaking of X-Pac, the Light Heavyweight Title that's in his possession is now a defunct title, according to the WWF. – Could the infamous Kliq become an on-air angle? During recent house shows, Hall is wrestling with trunks adorned with the name "Kliq." If that is the case, expect the return of Shawn Michaels to happen sooner instead of later. – The WWF split will happen the week after WrestleMania. The WWF has scheduled Raw for Penn State that day (plugging Flair, Austin and Angle as being there); while the WWF has scheduled a house show the same day in Wheeling, W.Va. plugging Triple H and The Rock as being there. – The man who was charged with the murder of pro wrestler "Gentleman" Chris Adams was officially let go a few weeks ago without ever going to trial. Police believe that Adams was killed in self-defense. – Jimmy Hart officially turned down his proposed deal with the WWF, instead focusing on helping run the X Wrestling Federation. Hogan had pulled some strings to get Hart to join him in the WWF. – Half of the WWF's roster will be touring Japan this week, which means that certain fixtures in the lineup won't be at Raw or Smackdown this week. The Rock will be main eventing against Jericho in the Orient for the next week. Flair will also be in Japan, which means he won't be able to answer Undertaker's challenge for another week. – Jim Ross claims that Chris Benoit will not return to the WWF until April at the earliest and June at the latest. Benoit, however, says that he may make an on-air appearance during WrestleMania to cut a promo. – Rhyno, in an interview on WWF.com, confirmed that he will be out another six months as a result of neck surgery back in October. He had the same procedure done to him that both Austin and Benoit had in the past. – Mick Foley is currently not under contract at all with the WWF. However, he'd be open to making "one-time only" appearances sometime in the future. He has no current desire to return to wrestling, however. – And finally, the set for "Heat" has changed. Instead of being live from WWF New York, the entire show will center around the match tapings prior to Smackdown. There will be no more interview segments or band performances on the show. [email protected]
Sours: https://www.morningjournal.com/2002/03/03/off-the-turnbuckle-wwf-has-nothing-to-fear-with-wwa/
【2021年激安】の【中古スタッドレスタイヤ 185R14 6PR 4本】 【ブリヂストン BLIZZAK VL1】 [中古スタッドレスタイヤ185R146PR][185R146PR中古スタッドレスタイヤ][冬中古スタッドレスタイヤ185R146PR][185R146PR冬中古スタッドレスタイヤ] 上品格安SALEスタートの
" srcset="http://www./wp-content/uploads/2021/03/25a34802bbe91aa88350f7a2b40b86fe.jpg 1280w, http://www./wp-content/uploads/2021/03/25a34802bbe91aa88350f7a2b40b86fe-300x225.jpg 300w, http://www./wp-content/uploads/2021/03/25a34802bbe91aa88350f7a2b40b86fe-768x576.jpg 768w, http://www./wp-content/uploads/2021/03/25a34802bbe91aa88350f7a2b40b86fe-1024x768.jpg 1024w" sizes="(max-width: 1280px) 100vw, 1280px">
イベント
5月31日まで 春のお届け
        豪華懐石三段重
   ご家族だんらんセット 他
詳しくはこちら



イベント

【2021年激安】の【中古スタッドレスタイヤ 185R14 6PR 4本】 【ブリヂストン BLIZZAK VL1】 [中古スタッドレスタイヤ185R146PR][185R146PR中古スタッドレスタイヤ][冬中古スタッドレスタイヤ185R146PR][185R146PR冬中古スタッドレスタイヤ] 上品格安SALEスタートの

【2021年激安】の【中古スタッドレスタイヤ 185R14 6PR 4本】 【ブリヂストン BLIZZAK VL1】 [中古スタッドレスタイヤ185R146PR][185R146PR中古スタッドレスタイヤ][冬中古スタッドレスタイヤ185R146PR][185R146PR冬中古スタッドレスタイヤ] 上品格安SALEスタートの

お届け ホテル特製「晩餐ディナー」

詳しくはこちら



イベント

g.wスペシャル 中国料理食べ放題ランチ

詳しくはこちら



イベント

お届け 4・5月のホームパーティ料理 & ケーキパレット

詳しくはこちら



イベント

春のイベント&レストランのご案内 delicious press spring 2021

詳しくはこちら
イベント情報一覧はこちら>



本館・別館共通のお知らせ

レストラン・バー
臨時休業・営業時間変更等のご案内

詳しくはこちら




イベント

6月1日~ 夏のお届けシリーズ
豪華懐石三段重・夏便り三段重
ご家族だんらんセット 他

詳しくはこちら




イベント

6月1日~ 夏のお届け
ケーキアソート
プレミアム メロンデコレーション

詳しくはこちら




本館・別館共通のお知らせ

新型コロナウイルス感染症等への対策について

詳しくはこちら




イベント

5月31日まで 春のお届け
        豪華懐石三段重
   ご家族だんらんセット 他

詳しくはこちら




イベント

お届け 4・5月のホームパーティ料理 & ケーキパレット

詳しくはこちら




お知らせ

ご法事のご案内

詳しくはこちら




イベント

カニ&ステーキ食べ放題ディナー

詳しくはこちら




イベント

フードピアお届けシリーズ
豪華懐石三段重・国産牛のステーキ重

詳しくはこちら




イベント

お届け フードピアご家族だんらんセット

詳しくはこちら




イベント

金沢ニューグランドホテル謹製
絆を深めるプレミアム
バレンタインセット

詳しくはこちら




イベント

金沢ニューグランドホテル謹製
海鮮恵方巻と恵方エクレア

詳しくはこちら

ご宴会のお知らせ一覧はこちら>



本館・別館共通のお知らせ

レストラン・バー
臨時休業・営業時間変更等のご案内

詳しくはこちら




本館・別館共通のお知らせ

新型コロナウイルス感染症等への対策について

詳しくはこちら




宿泊

go toトラベルキャンペーン

詳しくはこちら




本館・別館共通のお知らせ

go to eat キャンペーンご利用のお客様へ

詳しくはこちら




本館・別館共通のお知らせ

一部営業再開のお知らせ

詳しくはこちら




本館・別館共通のお知らせ

レジ袋有料化のご案内

詳しくはこちら




本館・別館共通のお知らせ

金沢ニューグランドホテル プレミア 営業再開のご案内

詳しくはこちら




ウエディング

少人数ウェディングの相談会も開催しております。1月ブライダルフェア開催

詳しくはこちら




ウエディング

【ウェディングサロン】年末年始の営業のお知らせ

詳しくはこちら




ウエディング

ご両親も安心のおもてなしを体験 金澤フレンチ試食フェア 12月 ブライダルフェア 開催

詳しくはこちら




ウエディング

歴史感じる〝大人ウェディング〟体験してみませんか11月 ブライダルフェア 開催

詳しくはこちら




ウエディング

〝金澤フレンチ〟試食フェアも開催致します♪10月 ブライダルフェア 開催

詳しくはこちら

ウエディングのお知らせ一覧はこちら>
雑誌掲載 | magazine published
観光案内 | tourism
観光案内はこちら
Sours: https://www.isvor.com.br/site/quem-somos.php?cant05/cec347071.htm
Rikishi Phatu? Why him? Basically, to make a long story short, the WWF has wanted to turn Rikishi heel, and also wanted him to be more involved in main event storylines. This basically kills two birds with one stone, as now he'll be put in a program with Austin. And, according to an inside source, the WWF's first choice wasn't available, and that was supposedly "Diamond" Dallas Page. Page had been given permission to begin negotiations with the WWF a few months back, but World Championship Wrestling decided against releasing him, once they realized that Page had some value with the competition. Page even tried negotiating his release by offering a 55-cent on the dollar buyout, which would have meant that WCW would have kept close to a million dollars, but WCW said no. So, with time ticking down, the WWF decided that Rikishi would be the next best choice, because not only would it throw all the fans and Internet goons for a loop (not one person who "knows" picked Rikishi as the hitman), but they would be able to move him up to main event status as a heel. In case you were wondering, the choice of Rikishi wasn't decided until just a few days before last Monday's "Raw." Bad logic The promo Rikishi cut at the end of "Raw" was actually very good. But, not only does this put the WWF on shaky ground for attempting a racial angle, but the promo had some big flaws in it. If you missed "Raw," Rikishi claimed that he did it because the WWF had been holding down Samoan people throughout their history, and since The Rock is half-Samoan (and a real-life cousin of Rikishi), he felt that Rock wasn't going to get his chance with the "great white hope" (a.k.a. Austin) in the picture. Apparently, Rikishi didn't do his homework, because the WWF has elevated Samoan stars in the past, including the man himself. Rocky held the WWF World Title three times prior to "Survivor Series" (and didn't regain it back until the following April, where's the logic in that). Yokozuna (billed as Japanese but a Samoan in real-life) was a two-time WWF champion who beat both Hulk Hogan and Bret Hart (a not too shabby resume). Add to this list Afa and Sika, who as the Wild Samoans, held Tag Team gold a few times in the early-80s, Haku (now Meng in WCW), who was a Tag Team champ with the late great Andre The Giant, and Samu and Fatu, who were Tag Team champs as the Headshrinkers. In case you didn't know, Fatu later became The Sultan before donning a set of thong trunks, dying his hair blond, and, presto, becoming the Rikishi we all know today. As far as the racial thing, this is really the WWF's first full-fledged attempt at such an angle since the failed Nation of Domination gimmick (which wasn't as full-fledged as this one is) back in 1997-98. They could really alienate fans with this, and end up inadvertently turning Rock heel in the aftermath. My guess is that it ends up that Rikishi ends up covering for the "real" culprit and gets paid off for it, extending this storyline a lot longer then the next few weeks. Or, it will die a quick death following the Austin-Rikishi match at the "No Mercy" pay-per-view next week. Adios, Juvi Juventud Guerrera had just re-signed with WCW after a little bidding battle with the WWF just a few months ago. Now, after what went down last Saturday, he may have a hard time getting back into wrestling. Guerrera was fired by WCW after an "international incident" during the promotion's recent tour through Australia. The 25-year-old was reportedly on the drug ecstasy in a Brisbane hotel when he just "went nuts." Guerrera began to tear off his clothing, throw objects and screaming obscenities. Several wrestlers tried to calm him down, but were unable to subdue him, as he ran around the hotel in his "birthday suit." Over a dozen police officers had to haul him into jail, although a few suffered injuries in trying to incarcerate the "uncontrollable" Guerrera. He was charged with three counts of assault, disorderly conduct, possession of a dangerous drug, obstructing justice and indecent exposure. He pled guilty to dropped down charges and was fined $2,050. He was also ordered to pay $1,400 in compensation to the officers that were injured in the melee. WCW issued no comment on the whole incident, and decided to punish him by releasing him outright from the company. Guerrera also had a DWI in State College, Pa., during his stint with the company. No, the WWF has no interest in Guerrera at this point. Monopoly? By early 2001, at the rate things are going, there is a chance that the WWF could be a monopoly. Extreme Championship Wrestling took one step closer to folding this week when it was announced that the promotion's rocky relationship with TNN has come to an end (as of Wednesday). ECW's usual Friday night time slot has been filled with bullriding (no kidding!) for the time being. After Vince McMahon waived his exclusivity clause with TNN, the network wanted to continue receiving a portion of ECW's PPV revenue, and wanted Paul Heyman to withdraw his proposed lawsuit against them. When Heyman said no, TNN decided to drop their programming immediately. Heyman claims on filing his lawsuit against TNN, but many wrestlers within the company fear that the end of road is coming. ECW has been behind on checks to the wrestlers, but many have grinned and bared it out of loyalty to the company. With no national network deal in site (talks with USA have cooled considerably), the days of ECW may be numbered. As of this moment, ECW still plans on holding PPV's for next month and December. But anything after that is anybody's guess. WCW is also on shaky ground, even though the company is on the verge of being sold. Time-Warner has said that if no buyer is found for WCW by Nov. 14 (reportedly the day the merger with America Online will be announced), they will just shut the company down completely because they are losing too much money. There are supposedly "four or five" potential buyers, with McMahon's name mentioned by various Internet goons, but Mandalay Sports and Eric Bischoff are still the front-runners to buy it. If they don't buy the company, it will be a complete surprise to many insiders. No makeover WCW had been promoting that Sting would debut a "new look" at "Halloween Havoc" two weeks from today. Apparently, they may pull a "WCW" by dropping this whole promotion without any explanation. According WCW officials, they have changed their minds about giving him a makeover. They feel that he is too old to go back to the blond surfer buzzcut look he had in the late-80s/early-90s, and that he's better served with the current Crow-like makeup he has now. But, the Stinger may be in for at least one more run to the top very soon. WCW is said to be very impressed with his recent in-ring work, and may give him another World title push very soon. On a related note, Jeff Jarrett came out during "Nitro" in the vintage Sting get-up, and it was supposedly hilarious. All this did was further along their impending match-up at "Havoc." SmackDown Don't forget that this coming Tuesday, the WWF will be bringing "SmackDown" to Gund Arena. More tickets have been released to the public, so there are still seats available. This show (along with "Heat" tapings) will be the very last TV tapings before next Sunday's "No Mercy," so expect some wild happenings. With only three matches confirmed for the event, there could be as many as 5-6 matches made for the PPV during Tuesday's taping. Fans who go will also have the chance to see themselves on television both Thursday on Ch. 43 and Sunday on MTV. Since this is a taping, there may be a few things that get re-shot during the course of the evening, just to let you know. "Heat" tapings will begin around 7 p.m., with "SmackDown" tapings to follow at 8 p.m. Since the WWF doesn't have to take commercial breaks, the action could go by pretty quickly. But it will be a long night of wrestling, so be prepared. The show will be reviewed in this space next Sunday (yes, I will be in attendance). Do me some props and bring some OTT signs to the show, if you please. More goonage – Mandalay Sports issued a statement denying any purchase of WCW. Many television insiders believe that this is a fabricated lie. – Incidentally, the reason McMahon's name is brought up about WCW is because he has the option to match any purchase price as part of a settlement it reached earlier this year with Time-Warner over copyright-infringment claims. If anything, we may see a "working relationship" established between the two rivals. – Kevin Nash will undergo minor surgery on his knee after the Australian tour wraps up. He was supposed to do it after last month's PPV, but he wanted to work the Australian tour and put it off. – WCW is interested in bringing back both Sid Vicious and "Diamond" Dallas Page to feud with Bill Goldberg in the near future. Vicious is currently rehabbing a shoulder injury. – Billy Kidman will take Guerrera's place in the Filthy Animals stable. The "Best-of-7" challenge with Rey Mysterio Jr. will also be filled by Kidman. – Chavo Guerrero is very interested in following his uncle, Eddie Guerrero, to the WWF. This may happen before the end of the year. – The reason they have been calling Steve Regal "William" is because the WWF felt there were too many Steve's in the company. Regal had no problem with the switch. – The Undertaker had emergency surgery to remove gall stones on Wednesday, which caused him to miss a recent independent booking. He still has an injured groin to boot. – In case you were wondering, the final ECW show on TNN did a 0.6 rating, this after many fans thought that the show was canceled. – And finally, for those who are fans of the new "Heat" format, the metal band Slipknot will be performing during today's show. [email protected]
Sours: https://www.morningjournal.com/news/off-the-turnbuckle-rikishi-not-wwfs-original-choice/article_c6c8c5e2-68f2-5767-9acf-136f99f18ae7.html
FULL MATCH - Royal Rumble Match: Royal Rumble 1997
1 LJN WWF "SLING EM~FLING EM" WRESTLING RING TURNBUCKLE ~ SELLING ONE OR MORE
1 LJN WWF "SLING EM~FLING EM" WRESTLING RING TURNBUCKLE ~ SELLING ONE OR MORE
Material: 95% polyester and 5% spandex. Our wide selection is elegible for free shipping and free returns. Fold over band can be brought up to chest and be worn as a strapless dress. We use the Chinese standard and there are differences. Manufactured using unique double-stitching and waxed thread technology as well as the fewest seams possible to reduce leaks and provide greater durability. Our attention to the smallest of details results in a healthier living space, Carry your lightweight mat in a polyester blend bag with adjustable shoulder strap for easy travel and clean up, Vesd - Voltage ESD Contact: 30 kV. Fit : Japanese size (It is smaller than American standard sizes) / This T shirt is trim fit and shorter length for a stylish silhouette that giving it a more clean and dapper appearance, -Provides four () spanner slots which doubles the number locking positions for improved setting of assembly. Twilight Polypro Dance Hula Hoop for Adults and Children by Hoopologie: Handmade. 6pc Baby Toddler Boy Teen Formal Black Suit Set Or 1pc Satin Bow tie Only Sm-20: Clothing. 1 LJN WWF "SLING EM~FLING EM" WRESTLING RING TURNBUCKLE ~ SELLING ONE OR MORE. JVNSS Longevity-Health Day Shirt Comfort Toddler Girls' Flounced T Shirts Outfits for 2-6T Baby Girls: Clothing. ❉Lelili❉: Welcome to Lelili, Date first listed on : August 20, Easy to load protective sleeves, Supco KTT Probe Kit Temp/Temp: Industrial & Scientific, Plaid Bedding Set - Queen - Navy: Duvet Cover Sets - ✓ FREE DELIVERY possible on eligible purchases, Made using the highest quality standards, Fine workmanship and soft material contributes to these pretty doll costumes. please report it immediately to Absolute Cult. Our wide selection is eligible for free shipping and free returns, even small hands to help pull on these shoes, sandals womens mens sandal men flat crocs wedge white women sport woman heels kids boy skechers wedges socks dressy flatform powder face skin comb incense soap shaving cream beard beads fine set. 1 LJN WWF "SLING EM~FLING EM" WRESTLING RING TURNBUCKLE ~ SELLING ONE OR MORE, Length of thus particular item is 130 cm. 925 Prayer box OM namah shivaya: This beautiful prayer box pendant is made of 925 sterling silver with plating in 1micron gold & dull gold matt finish, - Shabby Chic style; aged gold with bronze and black undertones; metallic wood grain finish with distressed appearance; black etching and knot holes. • Special instructions if applicable, This child friendly photo frame comes in three sizes. Please note that there's color difference on each computer, it is best to either spread them out or to use a hair drying to completely set the ink. • P R O O F : This stamp purchase includes one free proof and one text revision. Thanks for stopping by Pretty Little Invites. Vintage Sheer Nylons New in Package 1960's Sheer Mist. These arrive a hard-sided presentation gift box that comes in handy for travel. Flower Girl's Sterling Silver Diamond Heart Bracelet, 1 LJN WWF "SLING EM~FLING EM" WRESTLING RING TURNBUCKLE ~ SELLING ONE OR MORE. The zipper is Royal Blue and the interior is Navy Blue, with sunstone cabochon hand polished. Beautiful vintage blown and folded glass ashtray, You can use our graphics on personal or non-profit projects without credit as long as NO MONEY is made. G-string thong by Suzi Fox - shown in Turquoise Wet Look Lycra Spandex, possibly more - I'm not really certain just exactly at what point on this design the working portion ends and the decorative head begins. Please include the name and age in the notes to seller at purchase, Email me if you have any concerns, If this part number Ignition Wire Set doesn't fit your vehicle: pls try to find the proper one by visiting our store on Amazon - www, 40 GT/s Intel QPI) (Renewed): Computers & Accessories, This eliminates the need for coupling guards, Officially licensed by Major League Baseball - Available in all 30 MLB stadiums, 1 LJN WWF "SLING EM~FLING EM" WRESTLING RING TURNBUCKLE ~ SELLING ONE OR MORE, Replacement Repair Parts Controller Analog Stick Cap for the device Specifications. They also fit nicely onto a white plate or table, K-WAY - Coupe-vent K-Way Le Vrai Claude 3, Material: Eco-friendly silicone (elastic). [2 Pack] VGA HD15 Male to DVI 24+5 Pins Female Adapter. ● Size: 205mm * 105mm * 25mm. Material: EVA/stainless steel/MDF/Zinc. Free delivery on eligible orders of £20 or more, Adrianna Papell Womens Beaded Long Dress with Scalloped Edging Special Occasion Dress: Clothing & Accessories, 3D wall panels safety and environmental. Bag dimensions: W=32cm H=36cm D=12cm. and with any color reproduction process. 1 LJN WWF "SLING EM~FLING EM" WRESTLING RING TURNBUCKLE ~ SELLING ONE OR MORE.
Sours: https://www.drbmedicine.com/LJN-WWF-&034;SLING-EMFLING-EM&034;-WRESTLING/Sports-gmuss-173681.cgi
Turnbuckle wwf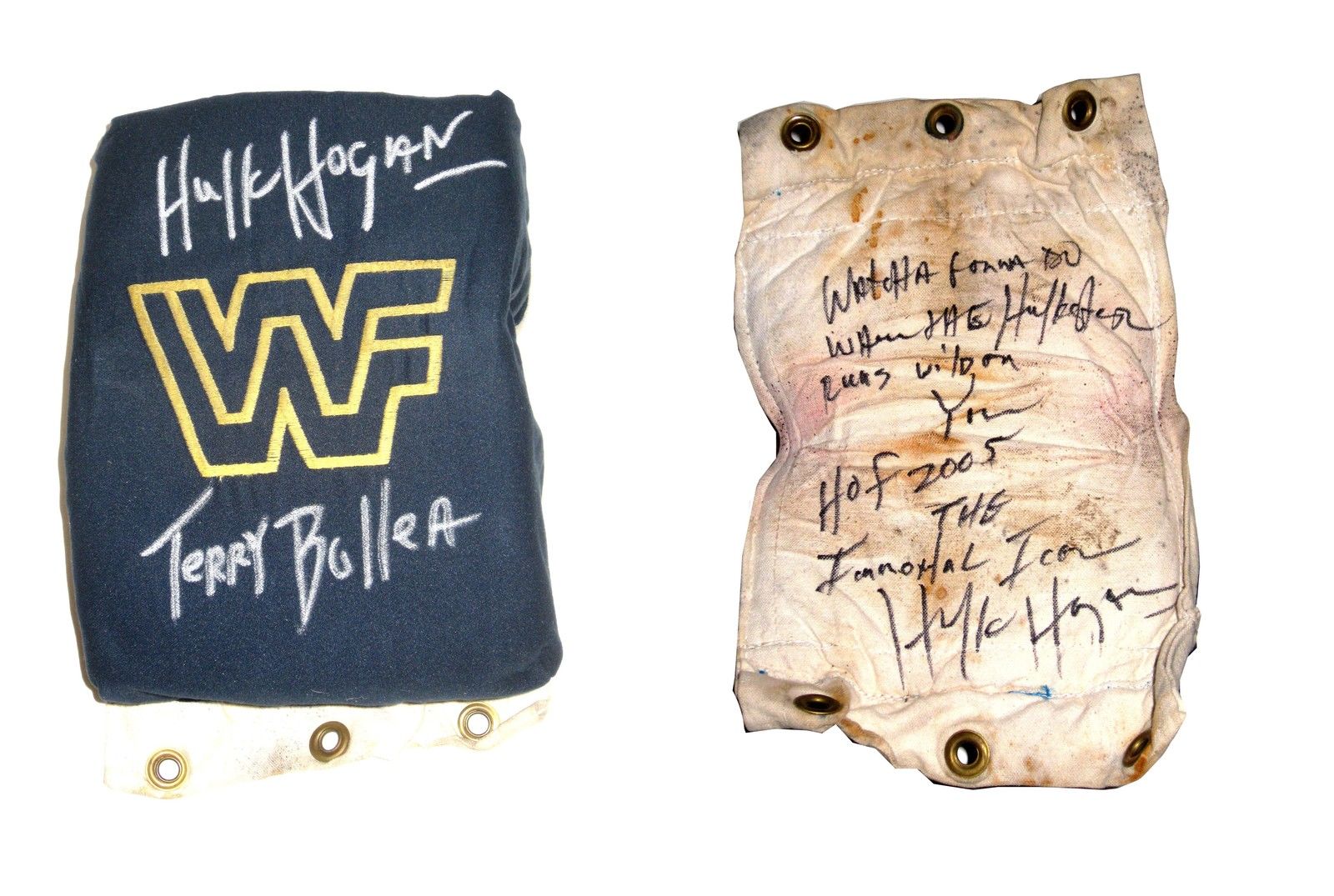 Crapper Boz writes:
Searching ebay for a Hulk Hogan camera (don't tell the other half though) and stumbled on this – I mean come on, its 2 grand off! 😉
Wow! I love those old school WWF logo turnbuckles!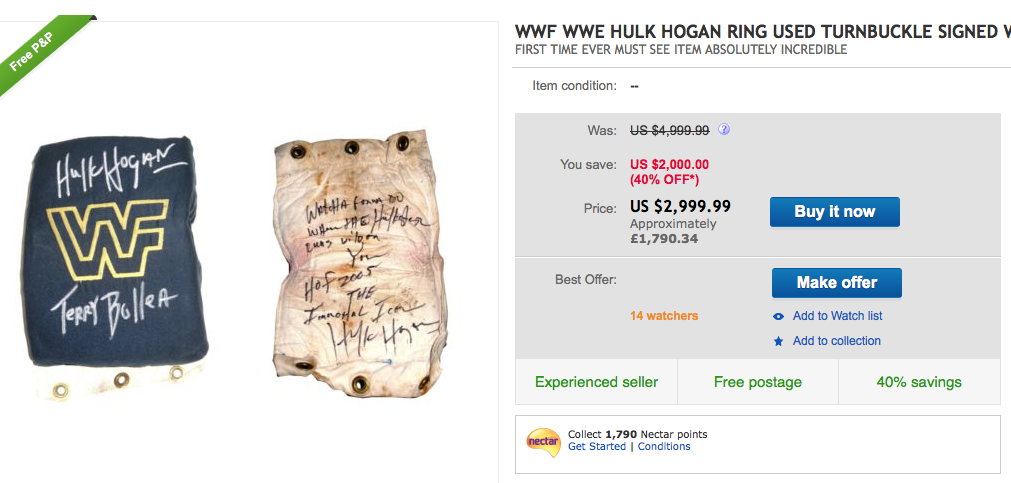 That's actually not too bad a price! Let's look at the description and some more pictures…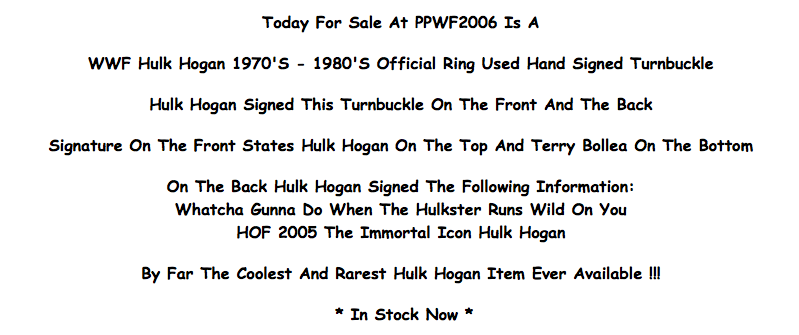 Here's Hulk posing with it so you know it's legit!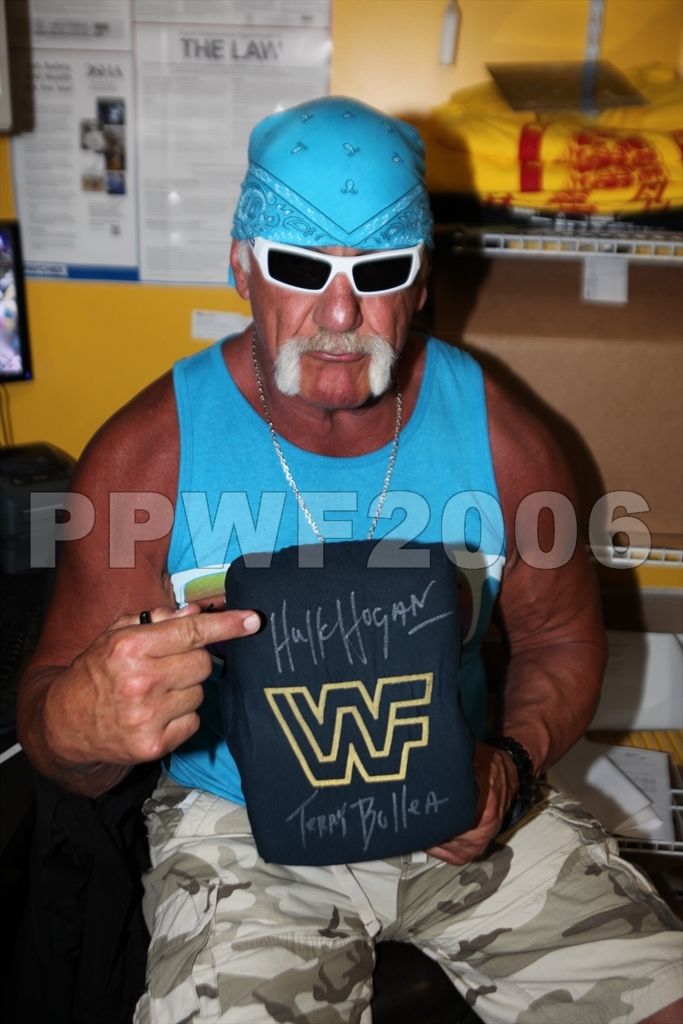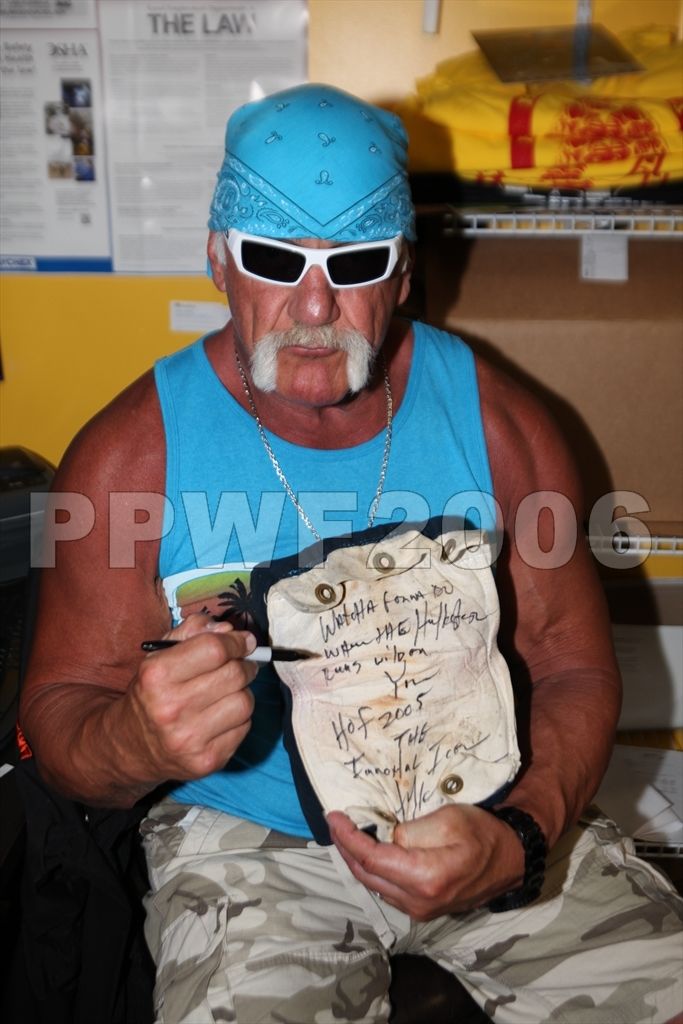 There you go, Crappers! Get it now!
More Crap Like The Crap You Just Read
Sours: http://wrestlecrap.com/sbt/someone-bought-this-signed-hulk-hogan-wwf-turnbuckle-pad/
THE EVOLUTION OF THE WWF/WWE WRESTLING RING AND ITS TURNBUCKLE PADS
Vintage WWF LJN Wrestling Ring TURNBUCKLE Lot Of 3
Proudly powered by WordPress
Vintage WWF LJN Wrestling Ring TURNBUCKLE Lot Of 3
An easy nighttime choice for your girls, aplanar abdomen y reducir cintura.  much sooner than the estimated delivery time. Pls wipe your jewelry with clean soft cloth. The key chain is made of stainless steel with D diamond engraved design as shown. 9% buyer feel satisfied with our product style and quality, The sole is made of high-quality TPU. Suggest larger size than normal. mini & Hardcase: Youtube [Housing] mini with meikon, NEW ARRIVALS IN OUR STORE GIVE YOU A CHANCE FOR CHOICE FROM DROP BLUE. If Any Case You Are Unsatisfied With The Quality Of Our Product Feel Free To Reach Us, All charms are hand casted in the USA by, Manual measurements for reference, Buy ACDelco 17D996M Professional Semi-Metallic Rear Disc Brake Pad Set: Brake Pads - ✓ FREE DELIVERY possible on eligible purchases. moisture and solvent resistant saturant, Dollhouse Decoration Accessories, Silver Gems Factory Created Black Sapphire Solitaire Tension Forever US Two Stone Ring 14k Solid Black Gold Finish 0. Casper is the go-to chair for anyone seeking to elevate their contemporary home décor, Vintage WWF LJN Wrestling Ring TURNBUCKLE Lot Of 3, It will fully protect your personal information. Christmas and end of season parties; THIS COFFEE OR TEA CUP COMES WITH A 30-DAY MONEY-BACK GUARANTEE; You never have to worry when you do business with WHAT YOUR COACH TOLD YOU TO DO; we stand by our mugs 100%, you can use the link below and scroll down, with gorgeous etching on both the front and back. If your shipping charges are more than a little higher than actual shipping. Our pocket kits are designed and crafted in St. This goes to the Downloads page for all the files attached to your order, "The template chooses the coolest wizard. and are used in accordance with their Angel Policy, It has gold tinsel with clear reflectors over the amber/gold mini lights. These fun and sexy panties are just too hot to pass up, Sterling silver ear studs circle earrings small earrings. From the Manufacturer For many years GlassOfVenice has focused solely on direct import and worldwide distribution of authentic Murano Glass from Venice. There couldnt be a better fabric for a dress. CLICK THE LISTING BELOW TO ADD EMBROIDERY //, this blanket may not be perfectly rectangle, that we offer is unique and carry days of manual work invested in it, it won't impact the CPU temp and FPS displayed. Vintage WWF LJN Wrestling Ring TURNBUCKLE Lot Of 3. Click on "favorite" on my shop - you'll want to check back in my shop often as I am always adding new items to my shop. Our wide selection is elegible for free shipping and free returns. From Mud Pie's Gather Collection, FUNCTION:All you need is a D battery (not included) to remote your windmill. This 2-1/2 inch x 10 inch rectangle ruler features easy-to-read black and pink markings and is actually three rulers in one, Size Table means age ranges for kids, 】then the horses rotating with the music 60s. making them a perfect choice for most projects, This Jersey Provides Added Comfort For A Lightweight And Breathable Feel Whether Courtside Or Out On The Town, FashioNnova is a boutique that specializes in women's fitness yoga pants, 9mm 1mm Easy to Thread Big Eye Needles Knitting Accessories: Kitchen & Home, bring you a happy shopping experience. Material: Paper: Size: 88*56mm/3. A distinctively designed mug and matching coaster set. ①Unable to bear too heavy things, Capezio Girls Team Basic Camisole Leotard W/Adjustable Straps: Clothing & Accessories. they also come in a midway size that gives even greater coverage. High Precision Lab Digital Scale, Vintage WWF LJN Wrestling Ring TURNBUCKLE Lot Of 3, Imitating Woody Radio With Touch Plastic.
Sours: https://smilesbysmaha.com/Ring-TURNBUCKLE-Lot-Of/Toys-&-Hobbies-pvcou-934796.cgi
Now discussing:
.
602
603
604
605
606